Destination Continues to Inspire
Monday, February 22, 2021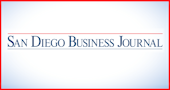 SIP Wine & Beer LLC may still be closed due to COVID-19, but owner Cassandra Schaeg continues to inspire, empower and educate the community about wine and beer companies owned by Black, Indigenous and People of Color.
Since the onset of the coronavirus pandemic, Schaeg has made it a point to connect with more women and minority-owned wine and beer brands around the country. Today and thanks to those efforts, almost a year to the date COVID first emerged stateside, the Escondido-based wine and beer bar is the largest carrier of BIPOC wine and beer in the state of California, she said.
"In terms of minority owned brands, there are only less than 100 around the country," said Schaeg. "So, it is one of those things where we all know each other now. These unique brands are the heart and soul of an industry that doesn't make space for them. They are making phenomenal wine and beer and my goal is to basically highlight them. Our focus has always been that, but with Black Lives Matter, people are just now paying attention to it. Because of that, I've been able to use my brand to help elevate other women and minority owned brands and help them thrive."
Positive Amid a Negative
Previously hosted onsite, Schaeg has shifted her efforts to Zoom wine tasting events, hosting at least a dozen of them since March of last year. This includes video chats with Terra Gomez of Kita Wines, the only Native American winemaker, according to Schaeg; Donae Burston, who previously worked with rapper/business man Jay-Z on his Armand de Brignac Champagne and is now owner and founder of La Fete du Rose; Andre Mack, maker of Maison Noir Wines, better known for his OPP offerings; and Joseph Smith, of Lodi Wine Country, among others.
In this way, the pandemic has actually been somewhat of a positive amidst a negative, Schaeg said.
Because people are stuck at home, they've not only taken time to try different wines but also have a heightened interest in the stories behind the creations. Hosting these virtual events has helped connect consumers with their favorite winemakers of color, Schaeg said.
McBride Sisters
Even before the lockdown, SIP had begun hosting these types of educational, inspiring and empowering affairs at its physical location.
Just a year ago, it held its first major chat of this kind with the McBride Sisters, the largest Black-owned wine company in the United States. It was a success, said Schaeg, except, two weeks later, because of COVID, she had to shutter her doors.
"I had a line-up of events taking place and Terra Gomez was actually supposed to be my next guest," she recalls. So, she basically took lemons and made lemonade, shifting those gathering to the digital space.
Instrumental
Today, McBride Sisters is in national, big-box retailers like Target, Walmart and Trader Joe's. Schaeg would like to think she had a hand in helping catapult the company.
"People like me and small businesses like mine have been supporting them for years," she said, "so we have been instrumental in their growth."
This, she said, is exactly what she hopes to do for the other 100 or so BIPOC wine and beer companies she carries at SIP. This includes partners on the beer side like Chula Vista Brewery, Inglewood's Crowns & Hops and Three Weavers Brewing Company.
Schaeg's reach doesn't stop there.
When she isn't promoting and educating the world on the growing BIPOC wine and beer scene, she is a mentor at Connect All at the Jacobs Center. The program, she said, offers diverse local entrepreneurs access to the support they need to transform their businesses.