Uplifting the Black Community
Sunday, February 21, 2021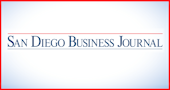 Quentin Anderson purchased the website domain, BlackOwned.com, for $3,000 about 20 years ago knowing that he wanted to do something that uplifted the Black community. This past November, his vision came to life with the official launch of BlackOwned.com.
Over the years, rather than make a Black-owned business directory as some people suggested, Anderson said he is focused on "building [his] own Wakanda." He referenced the futuristic world of Marvel's Black Panther as a way of illustrating a place where Black culture, creators and history can be celebrated.
What finally pushed him to launch BlackOwned was the murder of George Floyd on May 25, 2020 that triggered a boiling point across the country for racial justice for Black Americans.
"I knew right then I said, I've got to take action, I've got to do something," Anderson said.
Throughout 2020, he saw an increased interest in people supporting the Black community and the idea for what BlackOwned could be gained momentum as he reached out to people in his network.
A real estate broker by trade with his own firm, Dream Homes California, Anderson considers this platform his "most valuable piece of personal real estate" because like an ocean-view property, he can build it into whatever he wants.
While the platform is still in the early stages, Anderson is focused on technology being an integral part of bringing BlackOwned to the community through both digital and eventually in-person programs.
One of the ways BlackOwned is elevating Black history is through the BlackOwned Institute, which will bring after-school and summer programs to grade school children to learn about Black and African history. The nonprofit arm of BlackOwned developed a pilot program that will launch this Spring to teach students and educators about Black and African American history, and how it changed the world.
"We have a contract with the Primetime after-school program, so once we finish our pilot program, we will go into 134 schools in Southern California and also the San Diego Public Library System," Anderson said.
He added that the curriculum is already approved and will be taught by experts in their respective field of history or poetry from across the country with Master's degree to PhD levels of education.
Another element of BlackOwned in the works is the BlackTalent Hub, an innovative job site where companies can come to reach qualified minority talent that is also set to launch around April. Anderson, a San Diego State University alum, said when companies are hiring, they don't always have a broad talent pool.
"We're giving them a focused, concentrated area to find Black talent," Anderson said of the platform that would function similarly to LinkedIn.
Ultimately, one of the driving forces behind Anderson's development of the BlackOwned platform is his personal commitment to making the world better for the young people that will come after him, including his children.
"My focus right now is for us to develop a platform where our youth can come for guidance, can come for employment, can come for role models," Anderson said. "We're growing a platform that takes care of our youth. For me, my idea for this is also for my kids to not have to seek a job; that this will provide employment opportunities for them inside of BlackOwned.com."
---
BLACKOWNED.COM
FOUNDED: 2020
CEO: Quentin Anderson
HEADQUARTERS: San Diego
BUSINESS DESCRIPTION: BlackOwned.com is a community hub, where Black business people can meet, network and play. A place where for sharing ideas, history, culture, challenges, solutions and most importantly — joy.
NOTABLE: Anderson purchased the website domain, BlackOwned.com, about 20 years ago knowing that he eventually wanted to make something that elevated Black-owned businesses.
LOCAL EMPLOYEES: 6
CONTACT: info@BlackOwned.com, 310-303-2380, @BlackOwnedCom