Young Black & N' Business Aids Black Entrepreneurs
Thursday, February 18, 2021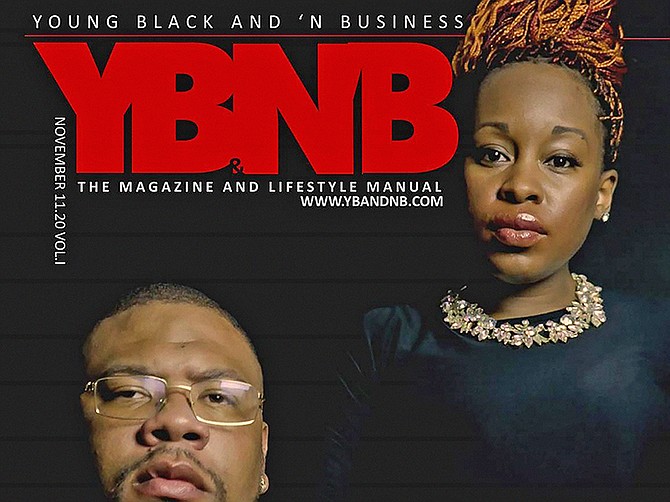 Over the last five years, Young Black and 'N Business has been helping entrepreneurs build their professional network, meet new customers, and leverage the power of marketing.
The business organization provides instruction and inspiration to business people through the organization's events, programs and digital magazine. It also works with the NAACP San Diego and the Urban League of San Diego County to spread the word about its offerings.
Founded by Roosevelt Williams, a San Diego native and Black entrepreneur, said he spun up the business organization after wanting to pass on knowledge that he learned through his experiences to the next-generation of entrepreneurs.
Bring Together Minority Entrepreneurs
"Young Black and 'N Business is devoted to serving and motivating the overlooked and underserved majority, working together as one to be healthy, happy and successful," said Williams, president and CEO of Young Black and 'N Business.
"Young, is a state of mind. The color Black encompasses and includes all of the colors in the spectrum. The definition of business is to provide a solution for a problem that equates into profit," he added.
Since inception, the San Diego-based organization has hosted quarterly networking mixers, business clinics, and courses on public speaking, consulting and event planning, as well as two festivals, including "A Soulful Christmas," where more 2,000 toys were given away last year.
In addition, it has also held several philanthropic events, such as turkey drives and forming partnerships with local nonprofits for free food distributions.
In response to the pandemic, the organization quickly pivoted to hosting virtual trainings through Zoom, focused on helping Black-owned businesses shift to e-commerce. "We teach them to go from brick and mortar to click and order," said Williams.
Celebrating Black History
One of the organization's top projects is a poster that highlights 100 community Black industry leaders in San Diego County. The latest edition of the 24-by 36-inch poster, called "Black Faces in High Places," which releases at the beginning of February each year.
In conjunction with Black History Month, the organization also awards one local leader making an impact in the San Diego community and beyond. Last year, it awarded former Assemblywoman Dr. Shirley Weber, the first African American to hold the position of Secretary of State in California's history.
"Dr. Shirley Weber is a living example of legacy building, with her daughter now running to fill her mother's seat in the 79th Assembly District," said Brittany Miller, chief marketing officer at Young Black & N' Business.
Creating Financial Impact
Through Young Black and 'N Business, the goal is to eventually acquire an executive commercial complex and establish a community block of Black-owned businesses, said Williams.
It aims to provide an all-inclusive space, bringing together a variety of minority entrepreneurs within industries including health and beauty, travel and hospitality, insurance, among other verticals.
"Our mission is bring their entrepreneurs from darkness into the light," said Williams. "In the next five to ten years, we will focus on vertical integration and group economics," said Williams. Our goal is to create more than 100 millionaires here in San Diego and have a real financial impact on the economy."
Williams formerly owned and operated a Sole Cobbler repair shop, before shifting to Young Black and 'N Business full-time in 2016. Involved in the local community, he has served as president at the Urban League's 21st Century Youth Leadership Team, College Career Club, and San Diego Youth Commission. Williams lives in Rancho San Diego with his wife and has two children.