Helping Those Who May Be Overlooked
Wednesday, February 17, 2021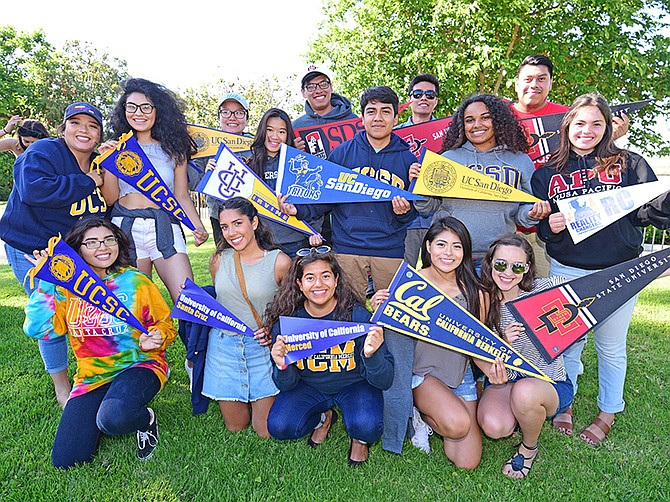 Tamara Craver leads Reality Changers, a nonprofit organization that is at the intersection of education and opportunity for students who might get overlooked in school. By surrounding students with positive role models and support, this local nonprofit helps young people succeed in college and beyond.
Reality Changers is a local, nonprofit that prepares youth to become first-generation college graduates and agents of change in their communities. In 2020, the program sent 281 students to two-year or four-year colleges and saw 140 program alumni earn post-secondary credentials.
"When we recruit them we're looking for students who have that 2.0 or below GPA, which are students who don't typically get a lot of attention from other programs," Craver said. "And so we're saying here's an opportunity for you to change your narrative, to fix your grades, and we'll support you through the process."
Since the organization's founding in 2001, Reality Changers youth participants have come from 13 middle schools and 44 high schools throughout San Diego.
"When Chris Yanov started the organization his belief, which we strongly still believe, is that if we catch them in the eighth grade, we can change their trajectory by the time they hit high school," Craver said.
Craver brought more than 20 years of experience in nonprofit fundraising and executive leadership when she took the lead as president and CEO of the organization in August 2019.
Prior to Reality Changers, she served as director of The Posse Foundation, Los Angeles, a nonprofit that provides scholarships and prepares diverse groups of leaders who transform communities. Under her leadership, she successfully increased the program's number of students mentored for college and more than quadrupled the foundation's annual revenue.
As the head of Reality Changers, she's built upon the organization's partnerships with local groups that offer students support and professional opportunities. The nonprofit's relationship with partners like Centro Fox, The San Diego Regional Chamber of Commerce, San Diego Unified School District, SeaWorld, and The YMCA of San Diego County provide resources to meet students' needs now and in the future.
Overcoming Challenges
While there have always been challenges that Reality Changers has helped students overcome, Craver understands how the pandemic has raised other hurdles beyond academics. With the pandemic shifting the program online in 24 hours, Craver said suddenly having a quiet place to study at a Starbucks coffee shop or at the library is gone for many students.
"As you can imagine it's been very challenging because those interpersonal relationships, is what really supports these students to kind of get over those obstacles that they may face academically and sometimes even at home," Craver said
Even with the sudden shift to online programming, Craver said her team was able to account for all of the students who they knew immediately faced either housing insecurity issues or didn't have access to cell phones, and they worked to connect them to community partners who could help.
"I think that that's one of the things I was most proud of in these past few months, is that the community relationships that we've built, we were able to connect students to additional resources that are outside the realm of what you know we do in terms of 'college changes everything'," Craver said. "But we also understand that if the kid is hungry and or homeless — that is an obstacle and barrier for them to do well academically."
Sometimes there are multiple generations living at home and these students are having to split their time with online school and additional jobs to support their family, Craver said, so she is also trying to provide a place of rest for the students.
"So we've tried to remain a consistent positive force in their lives and understanding that this is a new era for them being on zoom all day long, and zoom fatigue is real, that we've had to be very creative," Craver said.
While Craver said she is not sure what exactly the ripple effect of the pandemic will be on the higher education system, she sees glimmers of hope for how their digital infrastructure can provide more students access to educational programs like Reality Changers in the future.
"Being an optimist, I think one of the things that has really come out of this for us as an organization is that we're no longer restricted to brick and mortar," Craver said. "And so thinking about how we expand our services to be able to serve more students across the San Diego County is something that we are working on."