A Legacy of Service
Tuesday, February 16, 2021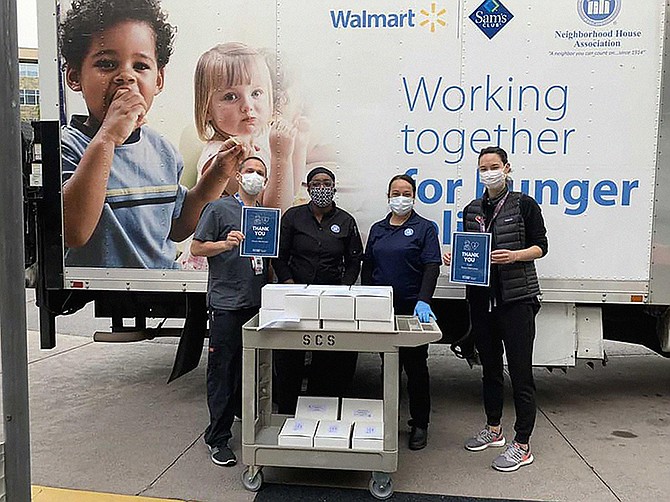 As a kid, Rudolph A. Johnson, III never imagined being the President and CEO of the Neighborhood House Association (NHA), but looking back on his career path to where he is today, he said it all makes sense.
As a child, he participated in the Neighborhood House Association's Head Start Program that supports early childhood education. Now, he leads the nonprofit with a dedication to giving back to his community.
"I came through this Head Start program in 1968, that I'm now President and CEO of so it's very personal to come full circle and service the community that helped raise me," Johnson said.

On top of that, Johnson shared that he is the fourth generation in his family to work at Neighborhood House Association, starting with his great-grandmother.
The Neighborhood House Association is one of the largest nonprofit social service agencies in San Diego County with 125 locations in the region. It was founded in 1914 as a settlement house that helped immigrants transition into the San Diego community. According to the NHA website, more than 3.5 million individuals have been impacted by its services in just the last 50 years.
Now in his 15th year leading the organization, Johnson said his work is not only personal, but a matter of upholding the legacy of service NHA provides to the community.
"I take that very seriously; I don't take it for granted and I'm very laser focused as I go about our work," Johnson said.
Legacy of Service
The San Diego-native has found ways to put his own stamp on this more than 100-year-old organization. Under his leadership, NHA developed the Continuum of Care Model which ties together its 25 plus programs with a simple goal.
The nonprofit has a "vision that begins at the prenatal stages of life and continues all the way to senior care and adult day health care." The Continuum of Care Model is rooted in its Nutrition Services program and Balanced Living Initiative which provides San Diegans the wellness tools to thrive at every stage of life.
"But here's the simplicity — babies that we're serving in our Black Infant Health Program and Early Head Start, we want to hire them in our corporation 20 years from now," Johnson said. "So essentially, we're developing our own workforce 20 years out. And that's how I look at it."
According to the NHA website, the organization "is investing approximately $75,000 in each child today, with the goal that they will return to the next step in the model, Workforce Placement at NHA." Johnson shared that the NHA touches more than 20,000 individuals per year through its programs and wrap-around services from food distribution, education, healthcare, employment services, youth programs and senior services.
"I would say, not only are we very unique, we're that polka dotted unicorn in San Diego," Johnson said. "I just don't think you're 'gonna find one like us."
While the pandemic has shone a light on the essential role of these kinds of services, Johnson explained that they have always been there doing the necessary work. While the organization has adapted services such as mental health support to offer thousands of telehealth visits as well as services in the field, Johnson proudly said they "have not missed a beat" since March 13, 2020.
Social Service Heart, Business Mind
Prior to leading NHA, Johnson served as the general manager of the San Diego Convention Center. He explained that when he joined Neighborhood House in 2006, he brought his business experience and strategy of managing the Convention Center to the human-services agency.
"I developed this concept, you know, a social service heart with a business mind," Johnson said.
One example of this transformational strategy was when he introduced the concept of a virtual gala for NHA's annual fundraiser — an event they have been doing for the past 14 years.
As an executive leading during the pandemic, he said "the number one thing you can do is be as good employer — you can protect jobs." In addition to the families NHA provides services to, Johnson said he is mindful not to overlook the 801 employees and their families that he is responsible for as the organization's leader.
What keeps him inspired in his work during tough times and beyond, is his understanding of how families, like his growing up, are impacted by NHA's work.
"I've always been excited about our work because I know, the type of families and individuals and neighborhoods that we serve, we help and it's not hard to understand that because, you know, that was me," Johnson said. "I was that little young guy running around in those neighborhoods — so it is not hard to get geared up."