Overcoming Funding Barriers
Thursday, February 11, 2021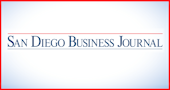 Founders First Capital Partners co-founder and CEO Kim Folsom knows the challenges of growing a company. Folsom's interest in entrepreneurship was sparked by her father, a Navy officer who wanted to start a company after his retirement.
Folsom is a high-tech serial entrepreneur who has been founding and growing innovative companies for more than 25 years. She has raised more than $30 million in venture capital, created over 500 premium wage jobs, and has founded or served as a key executive for multiple successful ventures.
It took Folsom eight years to build her first startup, SeminarSource.com, a platform providing continuing education online to physicians. The first funding she brought into her company was traditional debt, which she was able to acquire because she had real estate assets. She closed her first round of venture capital funding after her company was profitable and generating more than $1 million in revenue.
Folsom is dedicated to leveraging the power of market forces and sound business practices to address disparities in revenue and job growth among businesses led by underrepresented founders.
Her seventh venture, Founders First, is a way of helping other founders overcome the obstacles she faced when she was growing her first company.
"At Founders First, we are helping create a more inclusive supply chain," said Folsom.. "We help guide companies, we show them how to operationalize, and how to take actions that help benefit everyone. While also being more inclusive."
Founded in 2015, the firm invests in early-stage startups led by underrepresented founders that are too small for a bank loan, and are outside of the sectors normally targeted by venture capital companies.
It focuses on partnering with employer-based, revenue generating small businesses to provide them with non-dilutive funding and expertise to achieve exponential growth.
In addition, Founders First offers proprietary business accelerator programs, learning platforms, and growth methodologies to transform traditionally underserved service-based businesses into $5 million to $50 million recurring revenue companies.
Each year, the team works with hundreds of entrepreneurs and offers three cohort programs through its Founders Business Growth Bootcamp and 12 cohorts through its Fast Path Funding Growth Experience program.
To date, Founders First Capital Partners has helped more than 300 companies grow revenues in excess of $130 million. More notably, companies that have graduated from its programs have raised over $20 million in capital.
Operating a $100 million fund, Founders First is the largest private capital provider of growth funding in the country for service-based businesses. The firm has offices in San Diego, Chicago, Dallas and Austin, Texas.
Founders First's long-term goal is to have a multi-billion dollar impact by helping 1,000 companies create 20 to 50 jobs.
"If underrepresented founders can get the right type of support these businesses can grow three to five times and add anywhere from five to 20 jobs into the community. We need to take action today and have outcomes that are going to help improve economic justice for a wider group of people. When we do that — everyone wins," said Folsom.