Meeting A Need
Thursday, February 11, 2021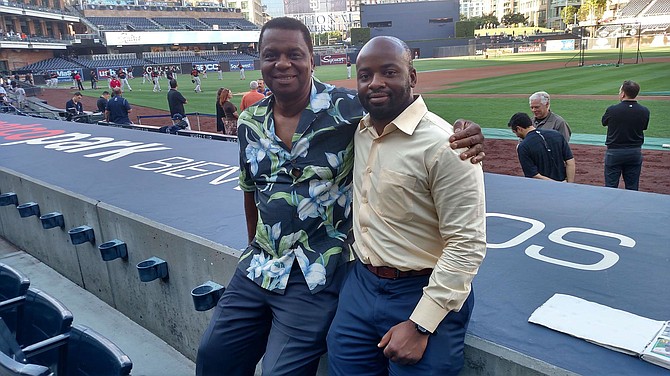 In 1996, Allen Newsome founded Senior Mobility Aids after spending more than a decade of his career developing medical products for leading companies such as Pfizer and American Hospital Supply. 
"Senior Mobility Aids was formed after I noticed that many of the patients that we were assisting didn't have a wheelchair and all the other things that they should have," said Allen Newsome, president at Senior Mobility Aids. "When I saw that there was this huge unmet need in the healthcare industry, I thought  —  this is a perfect opportunity to make a real impact."
The Carlsbad-based company is one of the few Black family-owned businesses in the region and provides durable medical equipment rentals such as wheelchairs, power wheelchairs, mobility scooters, and hospital beds. In addition, it also provides a full line of Orthotic Braces designed for pain management and relief.
"Just because someone wears a size eight doesn't mean, you can wear a size eight. The story is different for every patient," said Allen Newsome. "Our goal to work with the patient to help them meet their goal, effectively."
Father-Son Duo
A family-operated business, Allen Newsome runs the business with his son Lafayette Newsome, who runs business development and marketing operations.
"Globally, the need for wheelchairs is about 200 million," said Lafayette Newsome. "As a country, we spend about $50 billion annually on wheelchairs alone. We have a real opportunity not only to service the patient in need, but also to reduce the costs in our community and as a nation."
Focused on serving patients of all ages, the company works with individuals to identify and better understand their Medicare, Tricare Prime, and other insurance coverages. 
On the business side, Senior Mobility Aids partners with hospitals, local healthcare organizations, and large medical providers which also use its products.
Some notable clients include working with UC San Diego, Community Health Group, Blue Shield, as well as several insurance agencies.
Leveraging San Diego
In terms of building a business in San Diego, Allen Newsome said it can be a competitive market but also sees the competition as a benefit. 
"There are more doctors per capita here, because many people want to retire here. There's also a number of medical systems which have created a great abundance of resources in the region. There's a great infrastructure here in San Diego."
Before the pandemic hit, the company reported bringing in between $3 and $4 million, although business has since slowed, Allen expects those numbers to bounce back once state-at-home orders are lifted. This year, the company also plans to grow its business by providing its products to Senior living facilities, among other verticals.
Maintaining Ownership
Allen Newsome said he would love to see his son take ownership of the business in the near future, adding that he was fortunate to have training from Fortune 500 companies which help him understand how to put systems in place to get things done.
"Being able to work alongside my dad in a family business brings a sense of pride of ownership. Especially being a small minority business," said Lafayette Newsome. "We're truly making an impact within the community and we're doing our part on multiple levels."
The company employs 12, and sells products throughout Southern California.