BlueNalu Gets $60 Million, Plans to Build Out Factory
Tuesday, February 9, 2021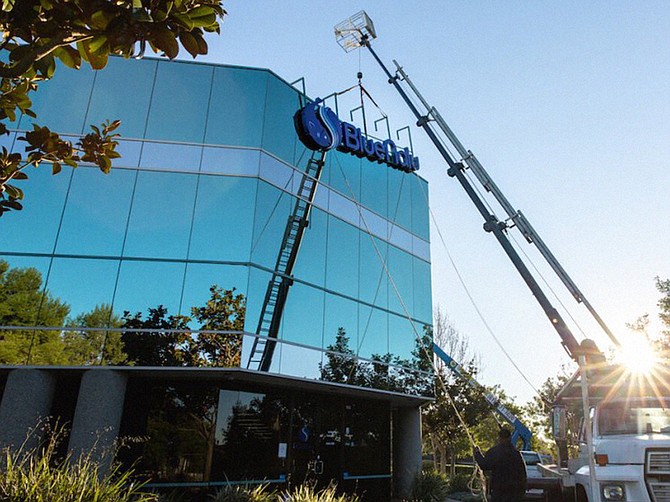 BlueNalu, a food company producing seafood directly from fish cells, has raised $60 million in convertible debt financing to build out its Sorrento Valley-based factory.
Rage Capital led the convertible note financing. Other participants include Agronomics, Lewis & Clark AgriFood, McWin and Siddhi Capital, as well as strategic investors Radicle Growth, Rich Products Corp. and Thai Union.
"BlueNalu's technology is the next phase in the continuous agricultural revolution," said Alex Ruimy, managing partner at Rage Capital. "What the team has built, and continues to build, promises to change the way we source and eat fish."
The financing marks the largest financing to date in the cell-based seafood industry worldwide. It follows on from the completion of its Series A round of $20 million in early 2020, and its Seed round of $4.5 million in early 2018.
Building the Infrastructure
The funding will enable the company to achieve several significant milestones over the coming year, including completing FDA regulatory review for its first products, and initiating marketplace testing in a variety of food service establishments throughout the U.S. The company didn't disclose the names of any food service partners.
"This recent financing will allow us to continue advancing our mission and the next phase of our commercialization plans, while we continue to develop strategic partnerships that we expect will provide us with global market reach during the coming years," said Lou Cooperhouse, president and CEO at BlueNalu.
"This funding will enable us to put in the infrastructure to support small scale production and it's our ambition to be in a test market sometime in the second half of 2021," he added.
In 2019, the company provided the first ever demonstration of a 'proof of scale' seafood product. Two years later, it is now on track to develop cell lines to grow up to eight species of seafood including tuna, red snapper, and yellowtail amberjack.
"What's attracted a lot of investors is that they see not just a platform technology with a wide array of species without genetic engineering, but that we're also putting the infrastructure in place for large scale production and distribution on a global basis. We've got two supply chain partners and three marketing and sales and distribution partners, each of which will play a role in helping us get to market."
$200B Seafood Market
As for the size of the cell-based seafood prize, meanwhile, the addressable market is massive.

Experts predict cell-based protein will take a 35% global market share of all meat consumption by 2040, according to McKinsey & Company.
"The global market for seafood is highly vulnerable today and is valued at an estimated $200 billion," said Amir Feder, CFO at BlueNalu. "With strong investor support, our innovative and visionary management team demonstrates a clear value proposition, technology, IP, and a comprehensive regulatory strategy, all of which provide a solid foundation as we move closer to our in-market launch."
While cell-based meat and poultry companies have some advanced players, cell-based seafood is still an emerging market. What makes BlueNalu's cell-based fish unique is its ability to withstand different cooking methods, a competitive manufacturing advancement.
To continue leading in the space, BlueNalu is currently establishing joint venture partnerships within key markets where it will operate.
In addition, these partnerships are expected to enable them to navigate regulatory pathways, lower the cost of goods, introduce new species and new product forms, and inform their global market strategy.
Seeking Profitability
Depending on the pace of U.S. Food and Drug Administration review, BlueNalu could roll out its first cell-based mahi-mahi this year, followed by the launch of a premium bluefin tuna after that, said Cooperhouse.
"Right now it's all about information sharing so they can gain comfort and confidence that we're committed to safety and complete transparency," he said.
BlueNalu's new production facility will be roughly 40,000 square feet. The company plans to introduce its seafood products from its pilot production facility in San Diego. After San Diego, the goal is to build another facility in Southern California.
"We feel very confident we will be profitable in our very first factory. The opportunity and the challenge that we have over the next several years is how fast can we build these large scale factories across the world and really make a difference," said Cooperhouse. "But that'll be easily solved, when you can demonstrate profitability with the first factory."
The company employs 35 local staffers, along with several independent contractors. It expects to double its team headcount by the year end.