WD-40 Company Sees Record Growth During Pandemic
Sunday, February 7, 2021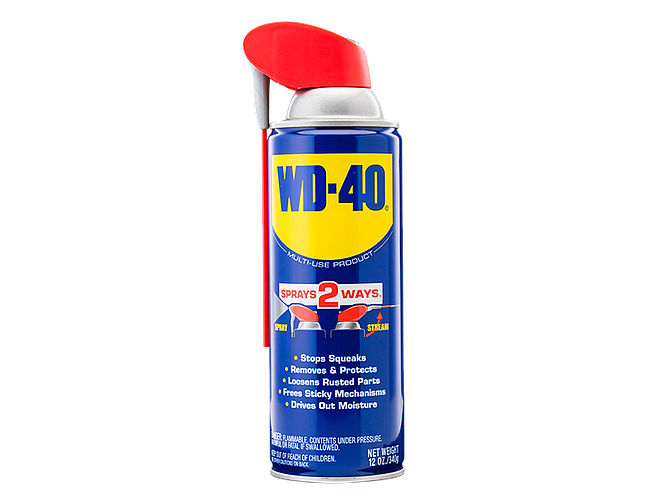 In 2020, WD-40 Company enjoyed its best year in the stock market since 2017. Its share price hit an all-time high, and its stock jumped 37% on revenue and earnings momentum.
The company reported $124.6 million in the first-quarter revenues this year, up from $98.5 million during that same period in 2020. That year-over-year increase was largely driven by increased demand for products linked to renovation trends associated with the pandemic. 
WD-40 Company's Chairman and Chief Executive Garry Ridge is optimistic 2021 will be another record-breaking year, as 'isolation renovation' will continue. 
"We offer a variety of maintenance and cleaning products that have been in very high demand during these highly unusual times," said Ridge. "Our sales increased 26% compared to the first quarter of last year due primarily to increased demand for our products linked to renovation trends associated with the pandemic. We call this phenomenon 'isolation renovation' and we are experiencing it in nearly all of our direct markets around the world."
More notably, WD-40 Company's market value surpassed $4 billion for the first time and now trades at more than 9 times its estimated sales in fiscal 2021. 
The lubricant and cleaning product manufacturer now has a bigger market value than iconic department store Macy's Inc. and a richer valuation than Shake Shack Inc., according to Bloomberg. 
Wide Product line
Founded in 1953, the formula for WD-40's product lineup was developed by a fledgling enterprise called Rocket Chemical Company. It took 40 tries to get the water displacement (WD) formula right — hence its name.
Headquartered in Scripps Ranch and with roughly 525 employees globally, its products are currently available in more than 176 countries and territories worldwide. A publicly-traded company, shares of company stock trade on the Nasdaq under the symbol "WDFC."
Its flagship product, WD-40 Multi-Use Product, is a renowned and useful lubricant and rust remover. But the namesake brand is not the company's sole product. It also sells well-known household and cleaning brands Spot Shot, 2000 Flushes, X-14, 1001, among others. 
Selling Memories
Roughly 83% of the company's revenue comes from the namesake product line, according to Ridge, adding that the company offers a "wide variety" of maintenance and cleaning products which have been in very high demand throughout the pandemic. 
WD-40 Company is the market leader, among its peers in the Chemicals-Specialty industry group. Other competitors in the space include Koppers, Rayonier Advanced Materials and Albermarle.
"For diehards, WD-40 is more than just a lubricant spray in a can  —  it's an essential item," said Ridge. "We're dedicated to creating positive lasting memories by developing and selling products that solve problems in workshops, factories and homes around the world."
Doug Cyphers, vice president of information technology at WD-40 Company, said WD-40 doesn't have many competitors, noting that if you walk into a Home Depot, likely 80 percent of the shelf space has WD-40.
"We are the industry leader. It largely has to do with our history, we've been around a long time," said Cyphers. "It's less about what's in our product and how people use it. For example, people will purchase WD-40 because it reminds them of when they first worked on their car or because they saw their dad fix a bike with it."
"There's a huge memory component and we believe we're helping create those lasting memories with our products," he added.
Aims to Reach $700M
As of now, around half of the company's revenue comes from the Americas segment, which includes the US, Canada, and Latin America.
The company plans on growing its business by expanding the product lines abroad. It also has a long-term goal of reaching annual sales of $700 million, however, no timeline has been associated with this goal. 
In particular, the company plans to reach this by increasing the WD-40 Multi-Use Product line to $530 million and the WD-40 Specialist product line to $100 million.
WD-40 Company declined to give earnings guidance, citing the uncertainty surrounding the pandemic, but it did forecast total sales in fiscal 2021 of between $435 million and $470 million.
"We are off to a very strong start in the fiscal year 2021. However, due to the fluidity with which the pandemic continues to evolve, it is very difficult for us to estimate how the pandemic might impact our sales results for the remainder of the fiscal year," said Ridge.
"Looking ahead, we will continue to be focused on accelerating our e-commerce business while also raising our digital IQ," he added.