Students Win Business Competition
Wednesday, December 22, 2021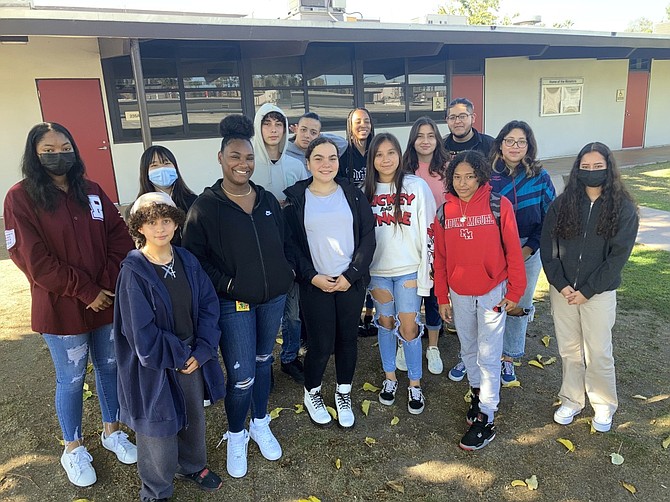 A group of Mount Miguel High School seniors won a national competition aimed at teaching them how to run a business and introducing them to careers in business.
The students had to create a simulated business in their classroom as part of a program sponsored by Virtual Enterprises International, a nonprofit that teaches students how to start a business with students assuming roles ranging from CEO to director of marketing.
The Mount Miguel students created Machi, a simulated business specializing in podcasts that help the students stay up to date with the latest news in the Virtual Enterprise community. Machi is a Japanese word for town.
The National Elevator Pitch competition was to create a video describing their company in 60 seconds or less.
The Mount Miguel students earned a perfect score among the 172 groups competing.
Machi is one of four Virtual Enterprises businesses at Miguel High School. All four businesses scored in the top 10 percent of all entries received in the Elevator Pitch Competition.  
Virtual Enterprise is a year-long program in which students create a business and role-play corporate jobs as they work to keep their business profitable by developing business plans, participating in trade shows, and conducting business transactions with virtual companies run by other students across the country.