HOME2 SUITES BY HILTON SET TO OPEN IN SAN MARCOS BY 2023
Hotel Planned in Rebounding Market
Wednesday, December 22, 2021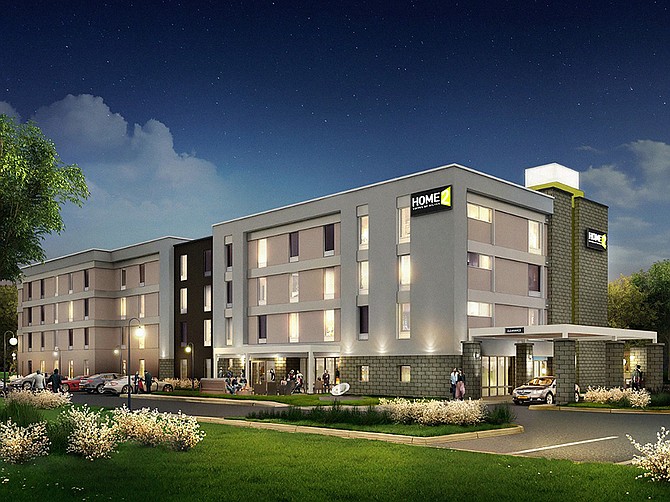 A Mission Valley hotel developer and operator is planning to build a 110-room hotel in San Marcos in a hospitality market that is quickly recovering from the 2020 downturn caused by the COVID 19 pandemic.
Hotel Investment Group
 (HIG) expects to start construction of a Home2 Suites by Hilton hotel on a vacant lot at the corner of Montiel Road and Leora Lane in summer 2022 with a goal of opening by late 2023.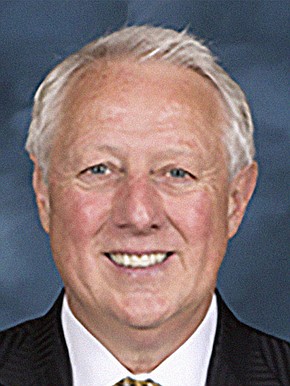 "The hotel industry is finally starting to rebound from the challenges of the last two years, putting us in a prime position to continue expanding HIG's portfolio," said Darshan Patel, CEO of HIG.

"One thing we've seen in the hotel industry is it's pretty cyclical and every 10 years we tend to see a downturn, every 10 years there seems to be something  that happens," Patel said. "Building and developing during those down times tends to be the best because that's when you get the best value. You know you're going to have a good 10 years of solid growth before you experience another downturn."
Less Competition

Patel declined to say how much the San Marcos hotel would cost to build, but Alan Reay, president of the Atlas Hotel Group, said that an extended stay hotel like it would typically cost more than $200,000 per room, excluding land costs.

Reay said that HIG's project stands out because generally many other developers have put hotel construction projects on hold due largely to rising construction costs.

"The exception to that being that the type of product that HIG is building held up extremely well during COVID and is highly desirable," Reay said. "If they're able to get that done and they're going to be finished in 18 to 24 months, they're going to be faced with much less competition."
Attractive Market for Investors

While construction of new hotels may have dropped off, Reay said that the hotel market in San Diego is very attractive to investors looking to buy existing hotels.

"The prices that buyers are paying today are what they would have traded for in 2017 and 2018, which was the peak of the market," Reay said.

Among recent deals, the 210-room Estancia La Jolla Hotel sold for $108 million and the 340-room Embassy Suites La Jolla sold for nearly $227 million.

Two Old Town hotels also were sold for $27.9 million and nearly $44.2 million.

"Buyers are obviously forecasting not only a rebound but a rebound in much stronger numbers," Reay said.
Market Strength

HIG owns and operates 18 hotel and apartment projects throughout California, including Hotel Iris in Mission Valley and the Holiday Inn Express & Suites in Mission Valley.

The company also has diversified by starting to build micro-unit apartment complexes, including the $17 million repositioning of a former medical office building in Birdland into a micro-apartment project.

Patel said occupancy levels at HIG hotels in July were 99% of what they were in 2019 prior to the pandemic.

"The leisure market is very strong, especially here in San Diego. What we're all as an industry looking to see is when the business market comes back," Patel said. "We're expecting optimistically February is when we start to see business travel start to come back."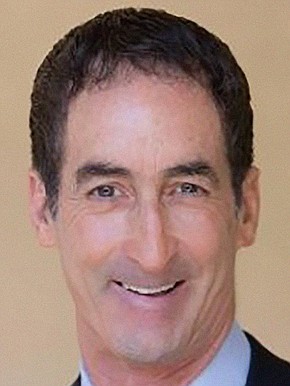 Robert Rauch, CEO of RAR Hospitality, said the outlook for 2022 is "very strong."

"At the end of 2021, we will have come very close to matching 2019's financial performance, which is amazing," Rauch said.

One unknown heading into 2022 is the emergence of the Omicron variant of COVID.

"I don't think it will affect the industry materially," Rauch said. "I really think we're going to come flying out of this starting in 2022."

Rauch predicted that business travel will resume in earnest by spring.

"The SARS (Severe Acute Respiratory Syndrome) viruses have historically died out in two years and by April 1, it will be two years," Rauch said.
Hotel Investment Group

Founded: 1991
CEO: Darshan Patel
Headquarters: Mission Valley
Business: real estate development
Number of employees: 127
Annual revenue: Undisclosed
Notable: Founded in 1991 by Bhavesh "Bobby" Patel, San Diego-based Hotel Investment Group's portfolio consists of franchise and boutique hotels, multifamily, and medical office properties throughout California.
Website: 
www.hotelinvestmentgroup.com

Contact: 619-293-3349