SUFFOLK ANTICIPATES A 'WAVE' OF APARTMENT CONSTRUCTION
Builder Sees 2022 as Year of Opportunity
Wednesday, December 22, 2021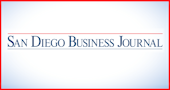 Suffolk Construction Company
, the general contractor behind some of San Diego's top residential projects, is predicting a rash of new apartment construction in 2022.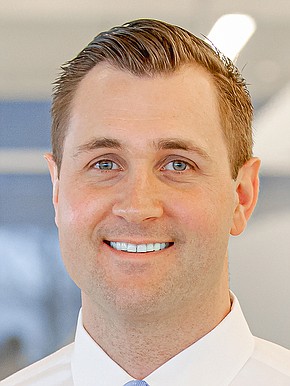 "There's an enormous demand for residential housing, whether it's for market-rate housing, workforce, or affordable," said Zach Hammond, general manager for Suffolk Construction in San Diego.

"There's a wave of work starting," Hammond said. "Our core identity in San Diego has been residential. We know that's going to be a continued sector for us."

Among Suffolk's most recent projects, the company is wrapping up construction of a 150-unit apartment complex in North Park that Hammond said should be finished in January.

Suffolk is the general contractor on the five-story, wood-frame project being built for Dan Floit, founder and owner of Floit Properties.

"We're seeing this a lot in the marketplace. We are seeing quite a bit of podium, wood frame opportunities really blossoming as the market comes back," Hammond said.
Expanding SD Operations

Started a little more than a year ago, the Ohio Street project was part of a drive-by Suffolk Construction to expand its San Diego operations.

North Park is one San Diego submarket where Hammond said he expects to see an uptick in activity in 2022.

"It's very desirable," Hammond said. "There's quite a pipeline."

Bankers Hill is another.

Suffolk is about to start work on a $40 million apartment project on Cedar Street. The site has a vacant apartment building that will be razed to make room for the new project, with demolition expected to start in February and a target of finishing in November 2023.

Hammond said that Suffolk also is working with Floit on plans for a 22-story apartment tower in Bankers Hill that will have 221 apartments.

"It's going to be a high-end rental product," Hammond said. Construction should start in August 2022 and finish in July 2024.

"It's a beautiful product," Hammond said, adding that it would be similar to the 23-story Palisade at UTC apartment tower Suffolk built for Westfield in 2019.

"That's still the number one," Hammond said. "This particular job is to be right at that level," Hammond said, with a mix of mostly one-bedroom and two-bedroom apartments.

Downtown San Diego and East Village in particular is likely to see more activity in the coming year, according to Hammond.

"You're going to be seeing  more complex, high rent opportunities within the confines of downtown San Diego," Hammond said, calling East Village "definitely an emerging market as far as rentals go."

Like many other companies, Suffolk hopes to gain a larger share of San Diego's life science construction market.
Suffolk Construction Co.

Founded: 1982
Chairman and CEO: John Fish
Headquarters: Boston
Business: General contractor
San Diego employees: 83+
Notable: Suffolk has grown nationally at an average of 14% annually since 2014
Website: 
www.suffolk.com

Contact: 619-297-4156.