ENVIRONMENT: NEW LAW MANDATES FOOD WASTE RECYCLING
Regs to Reduce Methane Begin in 2022
Monday, December 20, 2021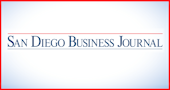 A new law requiring mandatory recycling of food scraps, yard trimmings and other organic waste kicks in across California on Jan. 1, 2022.
 
SB 1383, passed by state legislators in 2016, is aimed at reducing methane emissions by removing millions of tons per year of organic material from Golden State landfills.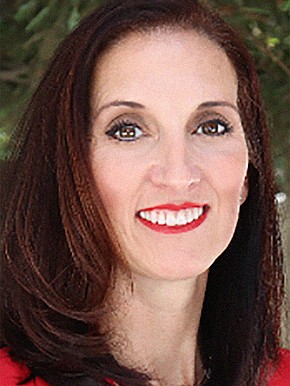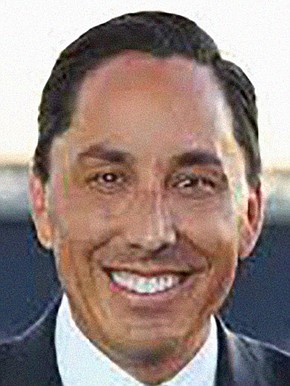 Rachel Wagoner, director of the California Department of Resources Recycling and Recovery, calls SB 1383 "the biggest change to trash [in California] since recycling started in the 1980s."
 
CalRecycle's Food Waste Prevention and Rescue Grant program has invested $20 million in seed money to expand California's food recovery infrastructure.  
 
The City of San Diego's FY 2022 budget includes approximately $9 million for initial SB 1383 implementation costs. The funds will be used for the purchase of organic waste collection vehicles, 240,000 green collection containers, 285,000 kitchen organic waste collection pails, outreach efforts and hiring staff to assist with the increased workload, including 40 sanitation drivers.
"Achieving SB 1383's organic waste diversion mandates will require new behaviors by residents and businesses as well as significant investments to enhance our city's Environmental Services operations," Mayor Todd Gloria said this week. "But the result will be reduced greenhouse gas emissions from organic waste in our landfills, and also capturing value from the waste by turning it into energy, compost, mulch, fertilizer and other useful products."

Mayor Gloria's Climate Action Plan calls for diverting 82% of food waste from landfills by 2030 and 90% by 2035.
 
"Businesses should expect to work in partnership with the city and other stakeholders to reduce food waste and better manage organic materials, which will help us make progress toward our zero waste and climate goals," the mayor said.
SB 1383 to Create New 'Green Collar' Jobs

According to CalRecycle, organic material decomposing in landfills currently accounts for one-fifth of the state's methane emissions.
 
In addition to dramatically reducing deadly greenhouse gases, the Solana Center for Environmental Innovation in Encinitas estimates SB 1383 will create new markets and "green collar" jobs in the San Diego region worth at least $2 million a year — and eventually save local businesses $20 million a year in disposal fees.
 
SB 1383 will impact any local businesses that handle food — and nearly 300,000 residential households served by the city's trash and recycling trucks. The new law also requires more recycling at apartment complexes and condominiums, which are served by private trash haulers instead of city garbage trucks.  

Under SB 1383, businesses designated by the state as Tier 1 food generators must have food donation programs in place by January 1 or face fines and other penalties — though officials say those penalties will not be enforced immediately.
 
Smaller businesses designated as Tier 2 food generators have until January 2024 to establish agreements with food donation programs.
 
Tier 1 food generators include supermarkets, grocery stores larger than 10,000 square feet, food service providers, food distributors, wholesale food vendors, restaurants, hotels, health facilities (with more than 100 beds) and large event venues.
New Law Creates Logistical Challenges

Patty O'Conner, chief supply officer at nonprofit Feeding San Diego, calls SB 1383 a "win-win."
 
"There may be some confusion as it rolls out but it's really a good thing for businesses, organizations like ours and the environment," O'Conner added. "We just need to figure out the logistics."
 
O'Conner thinks most of the area's Tier 1 food generators are prepared for SB 1383. "I think some businesses might still be caught off guard," she added, "like food wholesalers and food distributors."  

Donating excess food to a qualified nonprofit like Feeding San Diego has tax benefits — and businesses also are protected from liability by the federal Emerson Good Samaritan Food Donation Act.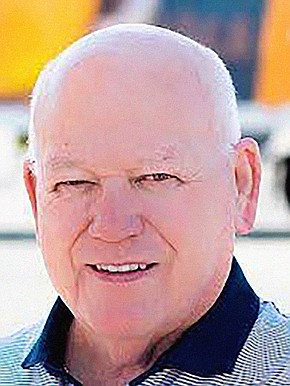 Feeding San Diego CEO Dan Shea said his organization is currently rescuing over 1 million pounds of food a month from just local grocery stores.

"Feeding San Diego is the solution to SB 1383 compliance for local businesses," Shea said. "We are encouraged to see California joining the movement to put a stop to food waste."
Vermont has Similar Law

The target of the new law is methane, a greenhouse gas 84 times more damaging than carbon dioxide.  

Vermont is the only other state in the U.S. to mandate the conversion of food waste into compost or an alternative energy source called biogas, which is produced by anerobic digesters already in use at many of the state's largest dairies.  

The Solana Center is partnering with RSWA cities (Poway, National City, Vista, Solana Beach, Encinitas and Del Mar) and the San Diego Food System Alliance to provide resource materials designed to guide companies and organizations as they pivot to comply with SB 1383. More information is available at: 
https://www.solanacenter.org/sb-1383-service-offerings
.