Bravo-Karimi Named Managing Partner at Wilson Turner Kosmo
Friday, December 17, 2021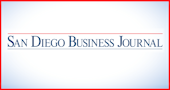 San Diego-based law firm Wilson Turner Kosmo, one of the largest certified-women-owned law firms in California, has elected Carolina Bravo-Karimi as managing partner.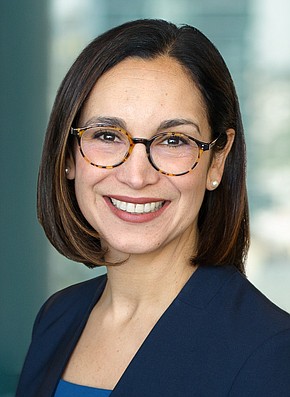 Bravo-Karimi, an influential litigator and sought-after workplace investigator, steps into the role Jan. 1.
She joined WTK in 2008 and became a partner in 2018.
 "Carolina is a powerhouse who will lead the firm with empathy and grace, ensuring its legacy of providing excellent and sophisticated legal services, a culture of collaboration and an authentic commitment to diversity, equity and inclusion," said WTK founding partner Claudette Wilson.
Bravo-Karimi
is a respected trial attorney and authority on employment law who advocates for more diverse, equitable and inclusive workplaces and advises businesses, decisionmakers and employees on achieving them. Under her leadership, WTK was named the No. 1 Top Small Firm in Law360's 2021 annual Glass Ceiling report.
"WTK's future is so bright thanks to the vision and hard work of our founding partners," Bravo-Karimi said. "As WTK moves into our next chapter, we will work to continue attracting industry-leading clients and top-legal talent who wish to work at a law firm whose culture is defined by the core values of excellence, diversity, equity, inclusion, empathy and collaboration."
During the pandemic, WTK hired 16 diverse attorneys and a human resources director. Today, 85% of firm personnel are women or minorities. The firm has also launched a Diversity, Equity & Inclusion practice group to support companies and organizations in the creation, implementation and management of their DE&I efforts.
"I never want WTK to forget how important it is to accept, and invite, different viewpoints, varying life experiences and unique passions," Bravo-Karimi said. "Diversity makes us who we are. It's what makes us great lawyers and is critical to providing our clients with sophisticated, high-quality work product."