BIOTECH: DEAL INCLUDES POTENTIAL FOR $215M MORE IN ROYALTIES
Blueprint Medicines Buying SD's Lengo Therapeutics for $250M
Wednesday, December 15, 2021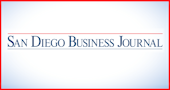 Blueprint Medicines Corporation (Nasdaq: BPMC) will acquire 
Lengo Therapeutics
, a privately held precision oncology company based in San Diego, for $250 million in cash. The deal also includes up to $215 million in additional potential payments to Lengo based on meeting certain regulatory approval and sales-based milestones. 

The acquisition, announced in late November, center around Lengo's lead compound LNG-451, a potential best-in-class oral precision therapy in development for the treatment of non-small cell lung cancer.  

Lengo anticipates it will submit an investigational new drug (IND) application for LNG-451 to the FDA before the end of the year.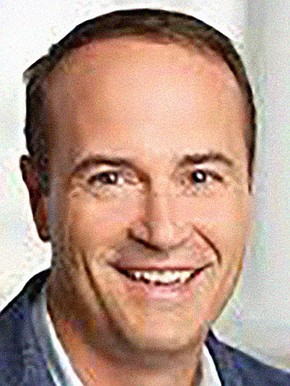 "Our acquisition of Lengo Therapeutics deepens our commitment to advancing precision oncology therapies and specifically expands our opportunity to transform treatment for patients with EGFR-driven lung cancer," said Jeff Albers, chief executive officer of Blueprint Medicines.
Integrated Precision Therapy Research

"The Lengo team has done tremendous work in designing a highly selective therapeutic candidate tailored to the needs of patients with EGFR exon 20 lung cancer, including features with the potential to enable treatment or prevention of brain metastases," Albers added. "With our integrated precision therapy research, development and commercial capabilities, Blueprint Medicines is perfectly positioned to carry forward this compound into the clinic and deliver on our goal to meaningfully advance care for NSCLC patients with EGFR exon 20 insertion mutations."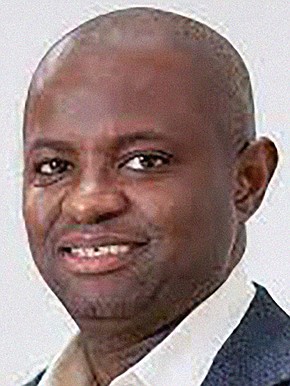 "With a proven track record of developing and delivering precision therapies for patients with significant medical needs and a compelling lung cancer portfolio, Blueprint Medicines is unique in its abilities to quickly progress LNG-451," said Dr. Enoch Kariuki, CEO at Lengo Therapeutics, who is a veteran biotech executive.

"From our inception, the Lengo Therapeutics team has focused on generating best-in-class compound profiles, prioritizing those with brain penetration along with high potency and selectivity, like LNG-451," Kariuki added. "I am incredibly proud of the team for getting us to this point and excited to see the programs continue under Blueprint Medicines' leadership."  
Deal Expected to Close Before End of Year

With the addition of LNG-451, Blueprint will have three investigational compounds, each with best-in-class potential.

The acquisition also brings additional undisclosed preclinical precision oncology programs and research tools, including a catalog of covalent, highly brain penetrant kinase inhibitors that Blueprint Medicines plans to add to its proprietary compound library to further enable future drug discovery efforts.
 
Blueprint anticipates the acquisition will close in the fourth quarter of 2021.

Lengo Therapeutics, founded in 2019, is a biopharmaceutical company committed to developing novel, small molecule precision therapeutics that target so-call "driver mutations" in oncology.
 
Lengo's team is comprised of scientists and industry leaders with extensive expertise in kinase biology, covalent drug-target technology and oncology drug development.
 
The company's initial focus is on developing inhibitors of protein kinases with mutations known as EGFR exon 20 insertions, which are associated with poor prognoses in non-small cell lung cancer and other solid tumors.
 
Lengo Therapeutics, based in Del Mar Heights, is backed by Frazier Healthcare Partners and Velosity Capital.
Lengo Therapeutics

Founded: 2019
CEO: Enoch Kariuki
Headquarters: Massachusetts
Employees: 12
Website: 
www.lengotx.com

Notable: Blueptrint invents "life-changing" precision therapies for cancer and blood disorders