NONPROFITS: ORG. IS A PARTNERSHIP BET. PADRES PEDAL THE CAUSE AND IMMUNOTHERAPY FOUNDATION
Curebound Aims to Raise $100M for Cancer Research
Tuesday, December 14, 2021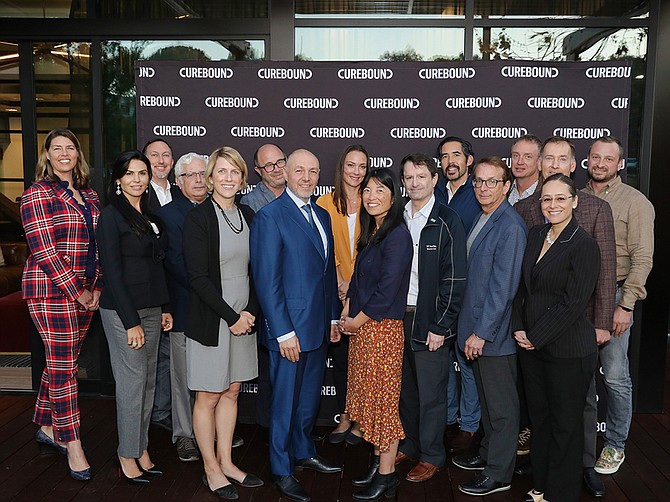 Curebound
, a newly formed 501(c)(3) nonprofit, has lofty goals in the name of a good cause.

Founded in 2013 as Padres Pedal the Cause, the organization legally changed its name to Curebound earlier this year. In partnership with Immunotherapy Foundation, another local nonprofit that funds cancer immunotherapy research, Curebound aims to raise $100 million in a decade to invest in collaborative cancer research.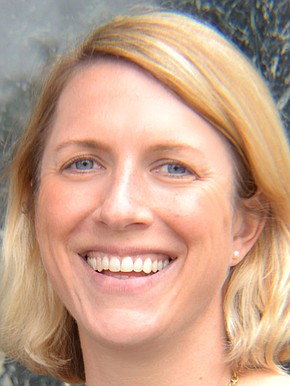 Going forward, Immunotherapy Foundation, together with Padres Pedal the Cause, will be known as Curebound. The new organization will fund collaborative research among San Diego's top research institutions, according to Anne Marbarger, CEO of Curebound. This includes Moores Cancer Center at UC San Diego Health, Rady Children's Hospital, Salk Institute for Biological Studies, Sanford Burnham Prebys, La Jolla Institute for Immunology and Scripps Research.
Enormous Potential

"We were formed in 2013 and always raised money for collaborative cancer research in San Diego, largely through one annual event which is a cycling event at Petco Park," said Marbarger.
 "Our viewpoint was always that San Diego has an enormous potential to advance a cure in cancer. Nowhere else in the world can you find this mix of research power, clinical care capability and biotech industry aligned in such close proximity. So, we wanted to do more. Not having an event in 2020 gave us a chance to look at how distinct our effort is. So, we built a strategic plan to expand the organization.

"We will continue with our signature event at Petco Park, which will take place on April 9 in 2022, but we are now leading with science," she continued. "We brought in two new beneficiary partners and will fund collaborative research grants across six research institutes in San Diego, whereas before we did just four. We also built a scientific advisory board that includes representatives from those research institutes and industry leaders to oversee our goal of investing $100 million in the next decade.
 
"The board will oversee those investments and collaborative research grants," Marbarger added.

So far, the two organizations have raised and invested more than $20 million for cancer research in San Diego, funded 73 research projects and have six clinical trials underway.
 
Curebound targets areas of research where the greatest opportunities exist and invests strategic funding in translational research projects that demonstrate promise of getting to clinic and to market, according to the organization.
Accelerate Research

The goal is to accelerate that research into curing patients, said Marbarger, hence the $100 million commitment.

"Through Pedal, in 2019, we raised $3 million. We've grown that event every year," she said. "We thought this was a good stretch to that goal. With Pedal, since 2013, we have raised $14.7 million, which has funded 73 collaborative grants and clinical trials. When we didn't have an event in 2020, we looked back at those grants and our unique mission and we saw that collaborating across institutions really makes a difference."
 
"Many projects we invested in went on to attract major funding," Marbarger continued. "For every dollar provided, the project team received $14 in additional funding. That means we can create $1.5 billion in economic impact for cancer research, which we think would be important."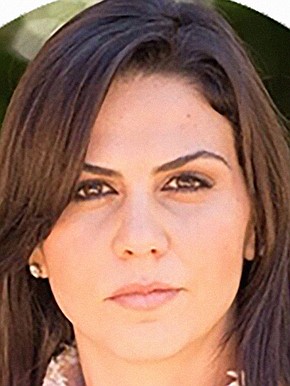 Growth and Impact

Immunotherapy Foundation was founded in 2015 by Ralph Whitworth and his wife Fernanda Whitworth, after Ralph Whitworth was diagnosed with head and neck cancer in 2013. Although he passed from complications due to his cancer in 2016, Fernanda Whitworth has continued to live out his legacy of supporting and funding cancer immunotherapy research.
 
Teaming up with Padres Pedal the Cause was an important next step for the organization's growth and impact, said Fernanda Whitworth, adding that Immunotherapy Foundation's Rock N Roll Avalanche fundraising concert series will continue to be produced and managed by Curebound.

"My husband and I started Immunotherapy Foundation in 2015 and since then, the foundation has contributed $6 million towards cancer immunotherapy research enabling nearly $20 million additional funding to Moores Cancer Center at UCSD," she said. "When the pandemic hit, our team took a moment to ask ourselves what we could do to create more impact for cancer patients everywhere.
 
"My beloved husband Ralph always looked for ways to make this world better, so when the idea of Curebound came to us, we knew that our calling was to make a move and put all our efforts towards raising funds for collaborative cancer research here in San Diego with our very respected colleagues at Padres Pedal the Cause," she said. "I am so honored to be a co-founder of Curebound on a journey to invest $100 million into collaborative cancer research."
Curebound

FOUNDED: Padres Pedal the Cause founded in 2013 (changed name to Curebound in 2021)
CEO: Anne Marbarger
HEADQUARTERS: University Town Center
BUSINESS: Organization focused on funding collaborative cancer research
TOTAL REVENUE: Approximately $10M
EMPLOYEES: Six full-time
WEBSITE: 
www.curebound.org

NOTABLE: Since 2013, raised $14.7 million, funded 73 collaborative grants and clinical trials.
CONTACT: Info@Curebound.org