REAL ESTATE: NY INVESTORS BEHIND $26M DEAL
Escondido Medical Office Sale Sign of Steady Growth
Friday, December 10, 2021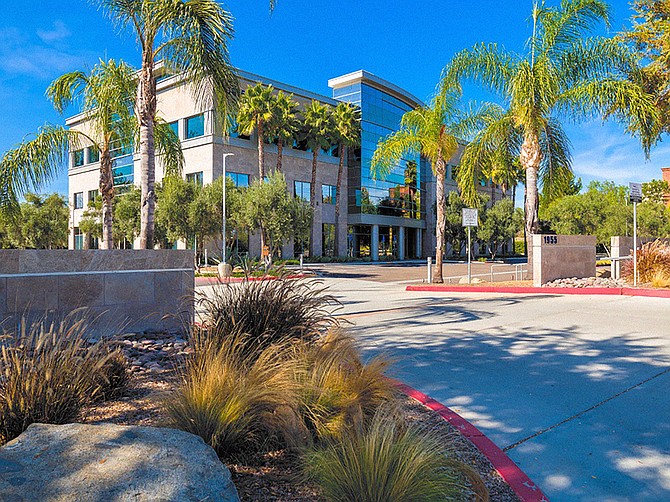 An Escondido medical office building has been sold for $26 million in a market that has held steady throughout the COVID-19 pandemic.

Madison Medical Center, formerly Makena Medical Center, was acquired by New York Life Real Estate Investors in partnership with Lincoln Property West.

The 44,261 square-foot medical center at 1955 Citracado Parkway was built in 2011 by Barnhart-Reese Construction using a LEED-certified design for energy efficiency.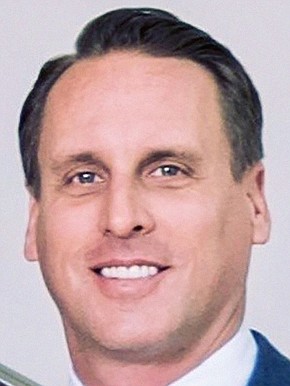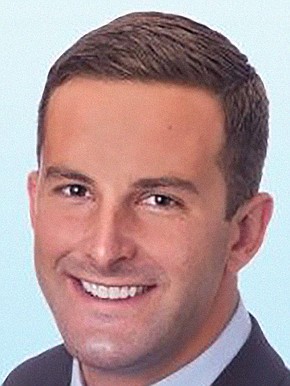 "We don't see medical office buildings of this caliber become available too often," said Marc Posthumus, a vice president of the commercial real estate brokerage Colliers International in San Diego.

Posthumus and Ryan Foley, associate vice president in the Health Care Services Group of Colliers, brokered the deal.
Premium prices

"With the pandemic, a lot of investors were looking for stable assets and medical really is one of the most stable assets during the pandemic," Foley said, adding that there's been "a ton of new investor activity" from groups that hadn't been active in the medical office market before the pandemic.

Posthumus said that once investors realized that the medical office market wasn't going to be hurt by the pandemic, that demand for medical services would continue to grow, "they are aggressively pursuing acquisitions."

"There's so much capital out there that's chasing two product types specifically – medical and industrial," Posthumus said. "With the limited supply of medical buildings, they're all commanding a premium price right now."

Madison Medical Center was particularly attractive because of its proximity to Palomar Medical Center, 2185 Citracado Parkway, said Cassie Mehlum, senior director in the transactions group of New York Life Real Estate Investors in San Francisco.

Demand for medical office space far exceeds the space that's available, leading to declining vacancy rates and rising rents, according to the commercial real estate brokerage JLL.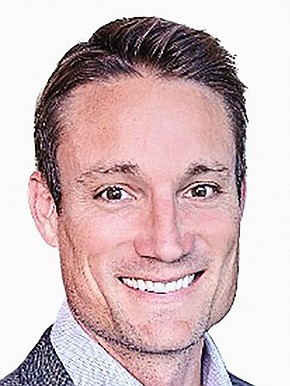 "
We're tracking more leasing activity in the market today than at any point in the history of our team, dating back 30 years," said Chris Ross, executive vice president of JLL's Health Care Practice Group and an author of the JLL report on the medical office report.

"It's still not what I would call on fire going through incredible growth like the life science industry with its massive deals taking place. It's more the steady growth," Ross said. "It seems like a lot of the physician practices are growing."

Aside from a brief lull in the very early stages of the pandemic, medical office leasing activity has been consistent, according to JLL, with health systems, regional medical groups, private investors, behavioral health providers, community clinics among the leading organizations leasing space.

Similar to what's been happening in the region's housing market, there's also been in influx of medical groups moving into San Diego County from Northern California, Los Angeles and Orange County, according to JLL.

The vacancy rate was 7.4% for the third quarter of 2021, with the average rent requested rising 3.3% year over year to $3.79 per square foot.
Conversions

New construction isn't keeping up with demand, with deliveries from 2013 through 2021 to date falling 25,000 square feet per year short of demand, JLL reported.

And the market is likely to get tighter. With 238,177 square feet of medical office space under construction at the end of the third quarter, 85% was preleased, JLL reported.

Only two new vacancies of more than 5,000 square feet became available in the third quarter, according to JLL.

To help make up for the shortage of space, Ross said retail shopping centers and some office building owners have been adding medical office space.

"They've learned as health care is growing that health care tenants are great tenants to have and they're a nice diversification of their portfolio," Ross said.

Among the medical office sales listed by the firm for the third quarter were the nearly $26.8 million sale of Vista Medical Plaza, 2067 W. Vista Way to Anchor Health, and the $7.4 million sale of Midway Medical Plaza, 3405 Kenyon St. to Swanston Properties.