NONPROFIT: 6,989 GRANTS TO 1,992 NONPROFITS WERE AWARDED IN 2021
The San Diego Foundation Distributes Record $104.1M
Wednesday, December 8, 2021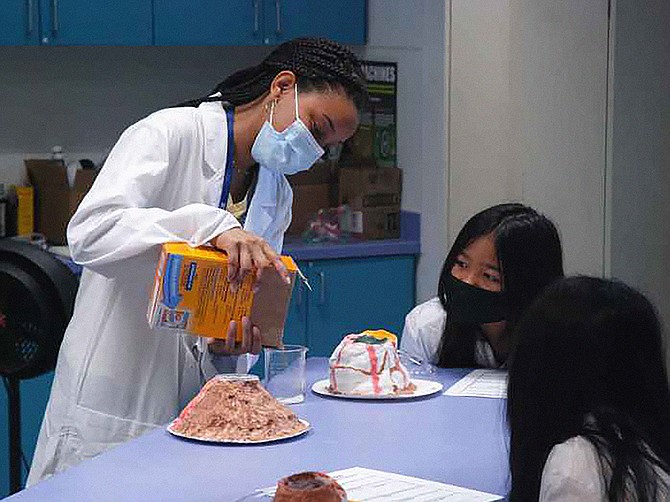 The San Diego Foundation
, a community organization that aims to improve the quality of life for San Diegans, distributed a record $104.1 million this year, serving mostly San Diego residents in need. The funds were delivered in the form of 6,989 grants to 1,992 nonprofits, according to the foundation's 2021 Annual Report, which was released late last month.
 
The influential foundation's latest grant distribution report handily eclipses 2020 totals, when the foundation awarded 6,353 nonprofit grants totaling $77.8 million. In 2019, grant awards totaled $52.5 million.

Donors in 2021 ranged from Laurel Staudinger, a 12-year-old San Diego middle school student who sold dried fruit to raise money to support COVID-19 relief efforts, to Hologic, a medical technology company, said Mark Stuart, president and CEO of the Foundation.
 
"The strength of our relationships with public agencies, corporations and other nonprofits bolstered our work this year," wrote Stuart and Steve Klosterman, chair of the board of governors, in the introduction to the report. "So much so that The San Diego Foundation and our San Diego COVID-19 Community Response Fund were recognized earlier this year with the U.S. Department of Housing and Urban Development Secretary's Award for Public-Philanthropic Partnerships."

"More than $35 million went to Health and Human Services nonprofits, more than $20 million to Education nonprofits, and more than $17 million to Youth Development nonprofits, among others," added Stuart. "Eighty-nine percent of grants went to San Diego-area nonprofits, with 5% in California and 6% in the United States and internationally. Grants are awarded throughout the year and for different priorities."
More Than 2.3M COVID-Related Services

In March 2020, The San Diego Foundation and a coalition of philanthropic, government and business partners launched the San Diego COVID-19 Community Response Fund. Founding partners include San Diego County Supervisor Nathan Fletcher, San Diego Gas & Electric, United Way of San Diego County, San Diego & Imperial Counties Labor Council, CBS News 8 and Alliance Healthcare Foundation.

In total, the San Diego COVID-19 Community Response Fund supported more than 2.3 million services delivered by 250 local nonprofits to San Diegans impacted by the pandemic, according to the 2021 Annual Report. More than $67 million was granted to organizations countywide, with a focus on childcare, financial assistance, education, food security, medical support and workforce development.
 
Seventy-nine percent of those assisted were living in poverty, the report states.
Level Up SD

This past summer, The San Diego Foundation, in partnership with San Diego Unified School District and 88 local nonprofit organizations, launched Level Up SD. In response to the coronavirus crisis, the $31 million program provided students with summer learning and prepared them academically and emotionally for a regular school year in the fall.

As a result, more than 14,000 opportunities were available to children from kindergartners to high schoolers for free.

Additionally, The San Diego Foundation launched the Black Community Investment Fund alongside the Central San Diego Black Chamber of Commerce with a focus on education, employment, entrepreneurship and housing. The fund started with $1.35 million in seed funding and aims to help create generational wealth for Black San Diegans.

The Black Community Investment Fund has awarded $500,000 in grants, including $200,000 from Bank of America to the Neighborhood House Association and San Diego Workforce Partnership.
 The program has also helped several black families purchase their first home, thanks to the San Diego Black Homebuyers initiative, states the report. This was made possible through a collaboration with Union Bank, Local Initiatives Support Coalition San Diego and Urban League of San Diego County.
The San Diego Foundation

FOUNDED: 1965
PRESIDENT/CEO: Mark Stuart
HEADQUARTERS: Liberty Station, Point Loma
BUSINESS: Community foundation.
REVENUE: $12.88M in FY 2021
EMPLOYEES: 65
WEBSITE: 
www.SDFoundation.org

NOTABLE: Distributed $104.1 million in grants, almost double from 2019
CONTACT: Info@SDFoundation.org