Solana Beach Construction Company to Manage Tribal Project
Thursday, December 2, 2021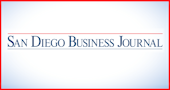 RMM Construction Management Services based in Solana Beach has been named project manager for construction of the new Buena Vista Rancheria Government Building in Ione, southeast of Sacramento.
The new tribal administration building includes consolidation of many of the current government functions now located in Sacramento.
The Buena Vista Rancheria is owned by the Buena Vista Band of Miwok  Indians. The 10,000 sq. ft. Tribal Administration building is being built adjacent to the Miwok Buena Vista Rancheria. It will include office space for the Gaming Commission, Gaming Authority, Tribal Council and Tribal Leadership offices, and Harrah's Casino Management.
Bob Maxwell, RMM's president, will oversee the project management of the project.Construction of the new Buena Vista Rancheria Government Building is scheduled to begin in mid-January 2022, and be completed at the end of August 2022. Herman Construction, San Diego, has been named general contractor for the design-build project with LPA serving as the architect.
The Tribal Council office space will include a designated area for tribal cultural artifacts.
To protect these artifacts, construction of the site will include climate control.