DIANE CHALMERS CENTER TO SERVE YOUNG ADULTS UP TO AGE 26
Urban Corps Opens North County Facility
Wednesday, December 1, 2021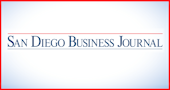 Urban Corps of San Diego County
, the nonprofit that serves as a bridge to better the life of young adults ages 18-26, is growing its reach.
Headquartered in Old Town, the organization recently opened a new facility in Escondido, named the Diane Chalmers Center, after the late Diane Annala Chalmers, long-time president of the Urban Corps Charter School Board.
The new training center will serve young adults.
The operation was funded by Proposition 68, a $4.1 billion bond measure that funds parks, environmental projects, water infrastructure projects and flood protection measures throughout California, providing Urban Corps the ability to work directly with youth throughout North County via paid job training, support services and a second chance to earn their high school diploma.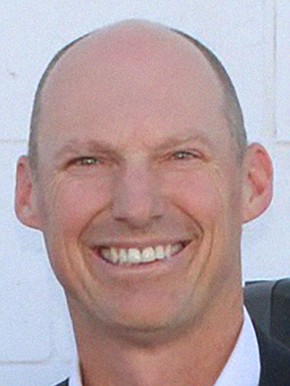 "Even though Urban Corps has been working in North County for years, it has not been easy for us to recruit and directly serve youth who live there because our headquarters is in Old Town," said Kyle Kennedy, Urban Corps' CEO. "With our new Escondido location, we plan to change the dynamic and offer the youth of Escondido, Vista, Oceanside, San Marcos and beyond, who are in need of an organization like Urban Corps, the opportunity to gain a high school diploma, job training and life skills that will put them on the road to success while they get paid to work to improve the communities they live in."
"Opening a North County facility has been a long-held dream of our board and my predecessors," she added. "So, it gives me great pride to know we have accomplished that goal."
Success Rate

Urban Corps was founded in 1989 and has an annual operating budget of $14 million. Corps members attend school one day per week at the onsite WASC-accredited charter high school and work in the field four days each week.
Through their participation in the program, members are able to receive a paycheck on job training projects, including in environmental services, fire fuel reduction, community improvement services, and recycling.
Additionally, Urban Corps provides career and psychological counseling, life skills workshops, case management, and one-on-one assistance with resumes, job and college applications and job placement. As a result, 90% of graduates are either placed in jobs following commencement or are enrolled in higher education, according to Urban Corps data.
For this reason, Kennedy remains focused on expanding the Urban Corps footprint - despite COVID-19-related setbacks.
Urban Corps of San Diego County

FOUNDED: 1989
CEO: Kyle Kennedy
HEADQUARTERS: Old Town
BUSINESS: Provides young adults tools to expand their career opportunities while earning a high school diploma.
OPERATING BUDGET: $14M annually
EMPLOYEES: 20
WEBSITE: 
www.urbancorpssd.org

CONTACT: Info@urbancorps.org