DOME CONSTRUCTION OPENS NEW SD OFFICE
Bay Area Construction Company Bets on Local Life Science Market
Wednesday, December 1, 2021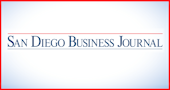 A San Francisco-based construction company has opened offices here, hoping to capitalize on San Diego's explosive life science market as more Bay Area life science and high-tech companies eye the region.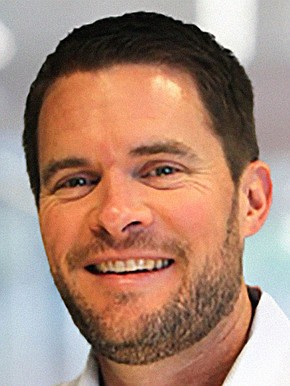 Dome Construction
 already has clients in the San Diego market, so it just made sense to have a physical presence in the region, said Rob Cruden, a project executive with the company who was appointed to head Dome's 3,400 square-foot office in Sorrento Valley.

Cruden had been vice president of operations in San Diego for Suffolk Construction for eight years before joining Dome in 2020.

"There's a ton of development going on in the market. A ton of money coming into the market," Cruden said.  "You see a lot of newer developers entering that market."

Cruden said that San Diego's rapidly growing life science industry aligns with Dome's focus on life science construction.
Influx of Bay Area Talent

In announcing the opening of its San Diego office, Dome said San Diego was "a key market for Dome's expansion because it is home to more than 1,100 life science companies and over 80 research institutes, accounting for 16% of California's biotech industry."

About two-thirds of Dome's business is in life science projects – "and we've done it for more than three decades," Cruden said.

"Our model of work is we get in there, support a client, service them and grow with them," Cruden added. "Ninety percent of our work is repeat business."

Dome's expansion into San Diego comes as San Diego also is seeing an influx of talent from Bay Area workers drawn to the region's comparatively lower-priced housing market.

"Housing is a big thing. There's that quality of life factor," Cruden said.  "A lot of people in the Bay Area wanted to work in this market."

That included some of Dome's own workers.

"We had a lot of staff that wanted to be in this region," Cruden said. "Dome has always had some interest in the market down here. They have a lot of clients in the Bay Area that have some space down here."

"San Diego ranked fifth in lab space in the country and has a top reputation as a biotech hub due to its third-highest biotech venture funding in biopharma and fourth in patents," the company said.
Growing Client List

Among the company's San Diego clients are the University of California San Diego, Cruden said.

"We are growing and gaining some momentum with our clients," Cruden said.

So far, he said Dome has a staff of about a dozen in San Diego.

"I expect to double that head count based on forecasting the market in 2022," Cruden said. "We're seeing a great opportunity in 2022, 2023, and beyond."

Emily Watkins, senior principal and global head of enterprise for Australia-based Unispace, said she expects San Diego to become a magnet for companies looking to expand, especially downtown.

Unispace, an international workplace strategy, design and construction firm, opened San Diego offices in Del Mar Heights.

"A lot of organizations are looking to come in and actually build satellite offices here," Watkins said. 
Dome Construction

Founded: 1969
CEO: Rob Lynch
Headquarters: South San Francisco
Business: general contractor
Number of employees: 376
Annual revenue: $400,000,000 (2021 fiscal year.)
Notable: Formed by Dome Construction to support nonprofits and charities; Dome Foundation in 2021 donated $631,444 to 40 organizations.
Website: 
www.domebuilds.com

Contact: 760-275-6601; rcruden@domebuilds.com