'THE SHELL PROVISIONS' CREATED BY FRANK O'DEA HOSPITALITY
Symphony Announces Culinary Program
Thursday, August 26, 2021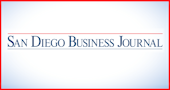 The San Diego Symphony 
recently revealed details of the new culinary program at its new permanent waterfront venue, The Rady Shell at Jacobs Park.
The Shell Provisions, its food and beverage program, was created by Frank O'Dea Hospitality, a Los Angeles-based food service consultancy, and curated by Centerplate, a provider of hospitality services.
 It offers a range of local specialties in partnership with some of San Diego's most celebrated purveyors. This includes Chef Richard Blais, Urban Kitchen Group, Biga, Lola55, Achilles Coffee Roasters and more.  
In addition to these curated food and beverage selections, The Shell Provisions at the Prebys Plaza Dining Pavilion and Market also boasts significant dining space, which allows concertgoers to dine while taking in the sights and sounds of the Embarcadero. 
"Our goal with The Rady Shell at Jacobs Park is to not only give San Diegans and visitors an unforgettable musical experience, but also an outstanding cultural experience that reflects our city. The Shell Provisions highlights San Diego's cuisine, while supporting local businesses," said Martha Gilmer, CEO at the San Diego Symphony. "We are thrilled to partner with Centerplate and Chef Richard Blais, Tracy Borkum of URBAN KITCHEN Group, Tae Dickey of Biga, and Frank Vizcarra of LOLA 55 to give concertgoers an authentic and exquisite dining experience." 
To make service at The Rady Shell more streamlined, The Shell Provisions is running entirely cashless. Blais by the Bay, Blais Boxes and Urban Kitchen picnic boxes are available for pre-order via The Rady Shell app. Meanwhile, selections from Lola55, Biga, Urban Kitchen Group and other providers throughout Prebys Plaza are available for self-order at kiosks. 
Guests seated in the Marina and San Diego Row sections will have a variety of tableside dining options curated by Chef Blais as well as Urban Kitchen Group. The latter is known for its Italian eateries like Cucina Urbana, Cucina Enoteca and Cucina Sorella. 
Elsewhere, the Prebys Plaza Dining Pavilion and Market will serve as the central hub for food and beverage offerings. The Shell Provisions will also offer an expanded cart service program dubbed Food Cart Delights.  
Additionally, there will be multiple full bars throughout the venue, selling spirits, wine, local craft beer, canned cocktails and more. 
No outside food or drinks are permitted on the premises other than sealed water bottles.  
HEADQUARTERS: Gaslamp Quarter 
BUSINESS: Offers a wide range of concerts and performances. 
OPERATING BUDGET: $29M annually 
EMPLOYEES: 82 musicians full-time, roughly 60 full-time staffers 
NOTABLE: Oldest symphony orchestra in California.