BIOTECH: BRAZIL'S REGULATORY AGENCY GIVES THE CO. GREEN LIGHT
INOVIO Gets Authorization for Phase 3 Trials of COVID-19 Vaccine Candidate
Thursday, August 26, 2021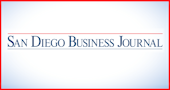 INOVIO 
(
NASDAQ: INO
) received the green light f
rom 
Brazil's 
ANVISA 
(
Agência
 Nacional de 
Vigilância
Sanitária
), the national health regulatory agency of Brazil,
 to initiate a global 
P
hase 3 efficacy trial for 
INO-4800, its DNA vaccine candidate for COVID-19.
The global Phase 3 segment of its Phase 2/3 trial, INNOVATE (INOVIO INO-4800 Vaccine Trial for Efficacy) will be conducted for multiple countries, including Brazil, with partner Advaccine Biopharmaceuticals Suzhou Co., Ltd.  
INOVIO is a biotechnology company that specializes in bringing DNA medicines to market that treat and protect people from infectious diseases, cancer, and HPV-associated diseases. 
"With many countries in the world experiencing low vaccination rates and seeing an increase in infections, we feel the urgency to advance INO-4800 globally," said INOVIO's president and CEO, Dr. J. Joseph Kim.  
The global Phase 3 trial of INNOVATE will evaluate the efficacy of INO-4800 in a two-dose regimen (2.0 mg per dose), administered one month apart, in a two-to-one randomization in men and non-pregnant women 18 years of age and older in several countries across Latin America, Asia, and Africa, according to the Aug. 26 announcement. The end-goal of this case-driven Phase 3 trial is virologically confirmed COVID-19.  
"I am incredibly proud of the INOVIO team and grateful to the health authorities in Brazil for their commitment to advancing the fight against COVID-19," Dr. Kim said. "INOVIO's focus on supporting the global response to the pandemic is unwavering – and will bring forward the potential advantages of INO-4800, which in addition to being well-tolerated with balanced neutralizing antibodies and T cell responses (CD8 and CD4), has a strong thermostability profile, and potentially offers the ability to serve as both a primary as well as a booster vaccine." 
This new advancement for the INOVIO vaccine candidate builds on the Phase 2 segment conducted in the U.S., which was funded by the U.S. Department of Defense Joint Program Executive Office for Chemical, Biological, Radiological and Nuclear Defense, (JPEO-CBRND) in coordination with the Office of the Assistant Secretary of Defense for Health Affairs (OASD(HA)) and the Defense Health Agency. 
INOVIO is headquartered in Pennsylvania and has a local presence with its Research & Development Center and Device Engineering & Manufacturing Facility located in San Diego.