TECH: PLATFORM OFFERS CUSTOMIZABLE DESIGN
Qualcomm Launches First 5G, AI Enabled Drone Program
Monday, August 23, 2021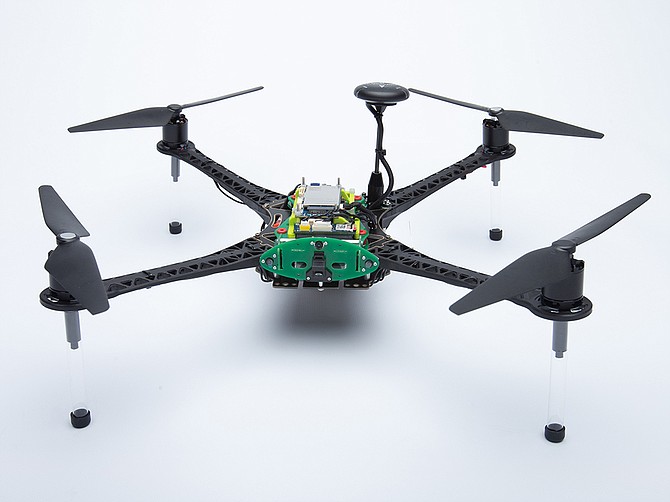 Qualcomm 
(NASDAQ: QCOM) unleashed the first ever 5G and artificial intelligence (AI) enabled drone program on Aug. 17. The new Qualcomm Flight RB5 5G Platform offers a variety of industries a customizable drone design that will accelerate the development for commercial, enterprise, and industrial drones.
Following the company's successful launch of the Ingenuity Helicopter on Mars, this new platform expands Qualcomm's reach in the unmanned drone market.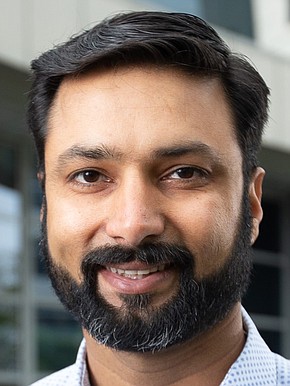 "We are proud to continue our momentum of enabling the digital transformation of global industries by unveiling the Qualcomm Flight RB5 5G Platform, a solution that is purpose-built for drone development with enhanced autonomy and intelligence features, bringing premium connected flight capabilities to industrial, enterprise and commercial segments," said Dev Singh, senior director, business development and general manager of autonomous robotics, drones and intelligent machines, at Qualcomm Technologies, Inc.
Diverse Applications 
Qualcomm's newest drone platform has applications across industries such as film and entertainment, security and emergency response, delivery, defense, inspection and mapping. For Singh, he said he is most excited about the applications of the drones for inspection of critical infrastructure.  
"For all these assets, that utility companies think about — solar farms, wind farms, transmission lines — these are very expensive assets, billions of dollars' worth of assets that are producing billions of worth of revenue to these guys," Singh said. "And it is in their interest to make sure they're monitoring, inspecting them to keep up the efficiency of these to the highest level so they can get more out of them." 
In addition to multi-camera concurrency, cybersecurity measures and 360 obstacle avoidance, the drones feature the Qualcomm QRB5165 premium robotics processor the "coolest chip" as Singh called it, which enables the low-power, 5G technology. 
Qualcomm will work with a variety of partners to bolster their newest launch, including San Diego-based ModalAI as the distribution partner where the Qualcomm Flight RB5 5G drone reference design is available for pre-sale. 
"Since our founding, we have committed to enabling aerial and ground robot manufacturers with capabilities that can excel a broad set of industries," said Chad Sweet, chief executive officer, co-founder, ModalAI. "We are thrilled to collaborate with Qualcomm Technologies to bring the first purpose-built 5G drone that opens cutting-edge computing to a broad set of integrators who can build their applications that take advantage of the coming aerial 5G wave." 
Qualcomm is coming off a strong third quarter and the introduction of this new drone program builds on that momentum. The development kit will be available in Q4 and Singh said they will likely see the impact of the Qualcomm Flight RB5 5G Platform on the business segments he leads next year.
According to the company's most recent Q3 earnings, its Internet of Things (IoT) business sector — which includes the Qualcomm QRB5165 processor that powers its newest drone — grew 83% year over year to $1.4 billion. Qualcomm brought in a total of $8.1 billion in Q3 revenue. The company's RF front-end segment, which includes the chips that enable 5G, brought in $957 million in sales.
Singh said that thanks to Qualcomm's diverse offerings across multiple industries, their IoT business sector is in a good place for future growth. 
"Qualcomm is building the momentum based on the diversification that we put in place over time," Singh said. "And of course, the market is growing and the great thing about Qualcomm is we are able to leverage our core assets. We invest in compute. We invest in AI. We invest in 5G, and instead of just selling this and into mobile now we are able to sell this into all of these broader markets which is unlocking the potential that Qualcomm has in terms of growth." 
HEADQUARTERS: Sorrento Valley 
BUSINESS: Global semiconductor company 
REVENUE: $23.5 billion in 2020 
NOTABLE: Qualcomm employs more than 41,000 employees globally, up from 37,000 in 2020.