TOTAL DOLLAR VOLUME $621M FOR FIRST HALF OF 2021
San Diego Sets Hotel Sales Record
Monday, August 16, 2021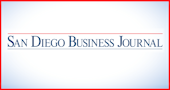 San Diego County has set a new record high for both the number of individual hotel sales as well as total dollar volume sales, according to 
Atlas Hospitality Group
. The data was released earlier this month as part of the company's California Hotel Sales 2021 Mid-Year Survey.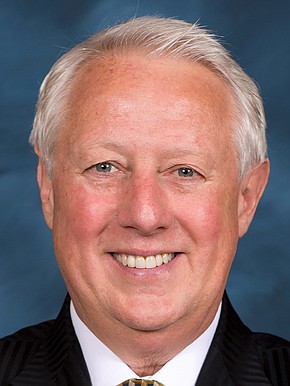 Founded in 1997, Atlas Hospitality Group is an Irvine-based brokerage firm specializing in the lodging industry.
San Diego County saw individual sales jump by 180% over the same period in 2020 and total dollar volume was up 525%, said Atlas Hospitality Group President Alan X. Reay. With a total dollar volume of $621 million through the first six months of 2021, San Diego County was second only to Los Angeles County in terms of total dollar volume, he added.
"Hotel investors see San Diego County as offering some of the best long-term potential of any County in the state, due to the strong base of commercial business as well as tourism," said Reay, adding that the most expensive sale in San Diego was the 210-room Hotel Indigo Downtown, which sold for $78 million. "As the cost of construction continues to climb and investors can still purchase at below replacement cost, the hotel investment market will stay strong for at least the next two to three years."
Near Standstill in 2020

This is good news for the hospitality industry, as San Diego hotel sales had come to a near standstill last year as a result of COVID-19.
According to an Atlas Hospitality report released late last year, there was just one hotel in San Diego County that changed hands between April and June. Compared to five per year pre-pandemic, this was a 97% plunge in the dollar volume of sales, as per the company.
Statewide, hotel sales have completely rebounded from COVID-19-related results that were experienced the first six months of 2020, said Reay. Individual hotel sales are up over 157%, which is a new record high, he said. At over $5.2 billion, up 450%, the total dollar volume is also a new record, said Reay.
Median price per room is up by 13% in the state. The sale of the Alila Ventana Inn & Spa in Big Sur at $2,508,475 per room set a new record for the highest price per room ever paid in California, as per the report.
From April to June last year, the dollar volume of hotel sales fell 82% in California, according to Atlas Hospitality, for comparison's sake.
Los Angeles County

Elsewhere in Southern California, Los Angeles County individual sales increased by 200% and dollar volume was up over 606% the first six months of 2021. The median price per room increased by 7.5%, states the survey.
Atlas Hospitality Group

FOUNDED: 1997
PRESIDENT: Alan X. Reay
HEADQUARTERS: Irvine
BUSINESS: Brokerage firm specializing in the lodging industry.
EMPLOYEES: Seven
WEBSITE:
www.atlashospitality.com
NOTABLE: Info@AtlasHospitality.com
CONTACT: 760-940-2125