BIOTECH: CO. PULLS IN $1.13 BILLION IN Q2
Illumina Sees Record Growth
Sunday, August 15, 2021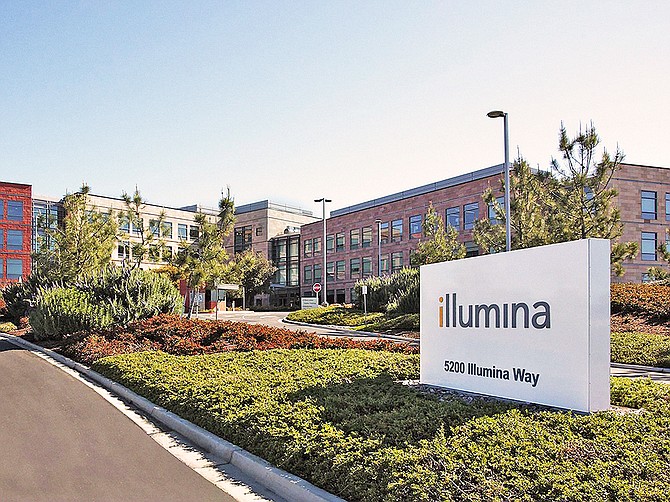 Illumina
, a leader in DNA sequencing and array-based technologies, posted a record $1.13 billion in revenue during its second quarter, largely driven by growing demand for DNA sequencing technology.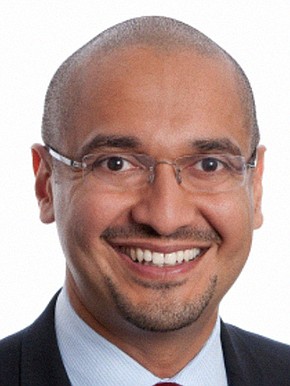 The San Diego-based sequencing giant's revenue has hit record levels for back-to-back quarters, with the company reporting $1.1 billion during the first quarter of 2021. The record quarter puts Illumina "well on track," to hit its goal of reeling in $4 billion for the total fiscal year.
"Illumina's record second quarter revenue exceeded expectations across all regions," said Francis deSouza , chief executive officer of Illumina. "This demonstrates the strength of our business led by clinical applications, including oncology and genetic disease testing, as well as research."
The Results

Illumina's sales of consumables alone were up 82% year-over-year, totaling $704 million, with oncology testing showing three consecutive quarters of growth and the National Institute of Health's All of Us program moving forward at full scale toward its goal of sequencing the genomes of at least one million people in the U.S.
About $189 million in Instrument sales set a new record, up 7% compared to the first quarter of this year, including about $20 million from COVID-19 tracking initiatives.
"Our clinical markets, including oncology, reproductive health and genetic disease testing are expanding as reimbursement coverage increases, patient awareness grows and more sequencing applications enter the clinic," deSouza said.
"Ramping population sequencing programs are contributing to the robust growth in our research business," he said. "Additionally, genomic surveillance has emerged as a critical tool in the global fight against the pandemic, with over 70 countries now using Illumina platforms for COVID-19 surveillance."
Legal Battles

As Illumina grows its core business — DNA sequencing — it also wants to grow into an adjacent market with its $7.1 billion acquisition of Grail Inc., a Menlo Park-based company which plans to bring a cancer test to market.
Grail says its blood test detects more than 50 types of cancer, particularly in its very early stages when patients do not show symptoms and the disease is more treatable.
Illumina believes it has the expertise to make Grail's test widely available, potentially preventing 100,000 cancer-related deaths a year, but regulators in the U.S. and Europe have concerns. In particular, the commission is worried Illumina could stifle competition by driving up prices and offering fewer services.
The U.S. Federal Trade Commission voted 4–0 in March to block the deal. In addition, the European Commission is conducting its own investigation of the deal for similar reasons and plans to issue a verdict by Nov. 29. Illumina is challenging both the FTC and European Commission.
The deal has an initial expiration date of Sept. 20, but that can be automatically extended to Dec. 20 if the companies request it.
Illumina expects the deal to close by the end of the year, although the legal battle will likely continue into 2022. Illumina is currently paying Grail $35 million a month and would have to pay the firm another $600 million if the deal were terminated.
Raising Guidance

The company expects total revenue for the year to reach $4.28 billion to $4.34 billion, compared to $3.24 billion in 2020, with earnings per share of $4.69 to $4.89. The company also raised its guidance for 2021, Illumina predicts the range between 32% and 34%.
This year Illumina also pledged $60 million to help launch a global outbreak surveillance network in partnership with the Gates Foundation, donating hardware and training support.
Illumina says a focus on innovation has established the company as the global leader in DNA sequencing and array-based technologies. It serves customers in the research, clinical and applied markets.
"We are proud of the critical role that NGS plays in identifying and monitoring COVID-19 variants to inform strategies to combat the pandemic. As a result of the enduring strength of the core business, we are again raising our 2021 financial guidance," deSouza said.
Illumina

FOUNDED: 1998
CEO: Francis deSouza
BUSINESS: Illumina develops, manufactures, and markets integrated systems for the analysis of genetic variation and biological function.
STOCK: ILMN on Nasdaq
REVENUE: $1.1 billion in Q2 2021
HEADQUARTERS: La Jolla
EMPLOYEES: Roughly 7,300
WEBSITE:
www.illumina.com
NOTABLE: Illumina is seeking to acquire Menlo Park-based GRAIL for $7.1 billion
CONTACT: Careers@Illumina.com