RESTAURANTS: HIGH BLUFF CAPITAL PARTNERS NOW OWNS OVER A BILLION DOLLARS IN ACQUISITIONS
Del Mar Investment Firm Acquiring Church's Chicken
Wednesday, August 11, 2021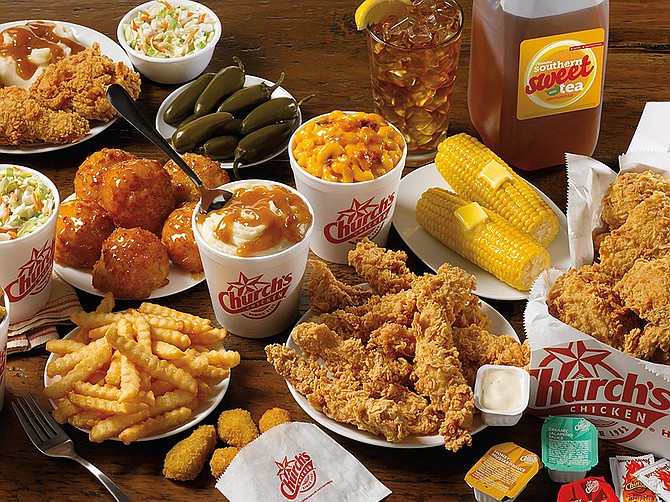 High Bluff Capital Partners LLC
, a Del Mar-based private investment firm, has entered into a definitive agreement to acquire Church's Chicken, the Atlanta, Georgia, headquartered fast food restaurant chain that specializes in fried chicken. High Bluff will purchase the brand from FFL Partners, a private equity firm headquartered in San Francisco.
Subject to customary closing conditions, the transaction, managed by FS Investments, is expected to be completed during Q3 of 2021. Terms of the deal were not disclosed.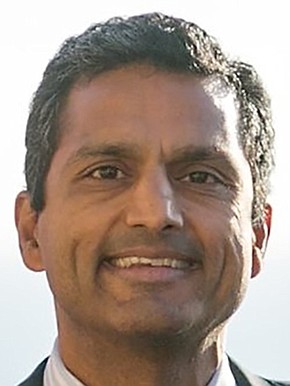 Now, High Bluff Capital Partners owns over a billion dollars in acquisitions, according to Founder Anand Gowda.
"At a time when the entire restaurant industry has faced unprecedented challenges, Church's has stood out as a notable bright spot, having emerged from the pandemic with considerable tailwinds that strongly position the brand for tremendous growth geographically as well as in the overall chicken category," he said. "Our investment strategy continues to center on identifying brands with long-term connections with consumers that can be energized and propelled to greater success through targeted industry expertise, operations efficiencies, innovation and creative brand management. Church's fits squarely within this wheelhouse. We look forward to leveraging our robust platform and working closely with the management team and franchisees to accelerate Church's positive trajectory."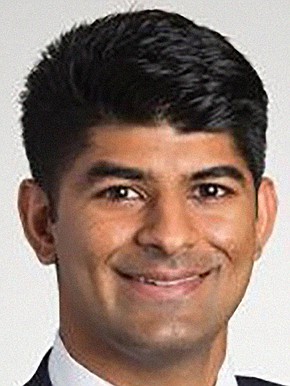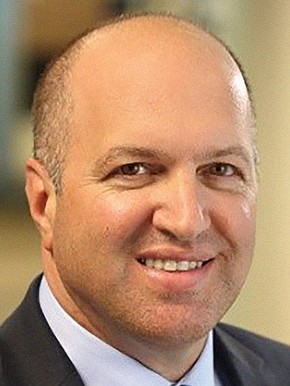 Added Rushabh Vora, managing director at FS Investments: "In addition to becoming a premier global franchisor, Church's has long dominated the value-oriented market in the chicken category, with a highly recognizable brand, consistent quality and delicious offerings. With the global chicken QSR market forecasted to grow meaningfully over the next few years, and major geographies such as China and Australia still yet to be tapped by Church's, we see exciting growth potential for this beloved brand."
1,500 Locations

Based in Atlanta and founded in 1952, Church's has more than 1,500 locations nationally and in 26 countries and international territories. In 2020, at the height of the coronavirus pandemic, the brand generated system-wide sales of nearly $1.2 billion. In the next year, Church's is expected to expand its global footprint with the opening of more than 100 new locations.
"The past few years have been all about growth for the brand and its franchisees," said Joe Christina, chief executive officer for Church's, who will remain on the C-suite. "Our focus will be to deliver against our strategic plan with new locations in the U.S. and internationally and continued profitable sales growth."
Now, Gowda and the team of five at High Bluff Capital Partners plan to maximize the company's growth, profitability and value. Some of the strategies Gowda hopes to implement is a brand loyalty program as well as upgraded point of sales terminals, among other technological advances.
Quizno's, Taco Del Mar

High Bluff Capital Partners was founded in 2017. In 2018, it made its first two acquisitions: Quizno's, a toasted sub company, and Taco Del Mar, a fast-casual Mexican restaurant chain.
Today, Gowda says both brands are doing exceptionally well.
"The brands are moving in the right direction," he said. "Quiznos has a new prototype coming up and we are excited about them with respect to what the future holds. That's an example of how we leverage technology and use it to scale brands efficiently."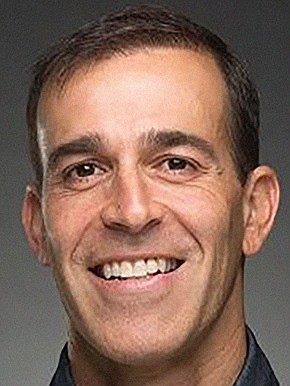 Prior to founding High Bluff Capital Partners, Gowda served as president and managing partner of Metropoulos & Co., a private equity firm headquartered in Connecticut. During his tenure there, he helped transform numerous struggling businesses, most notably Utz Brand and Hostess.
It's this historical experience that makes Gowda the right leader to take Church's Chicken to the next level, says Michael Ishayik, a San Diego-based entrepreneur.
"Gowda has so much food and beverage experience from his career working with Metropoulos & Co. and doing some really innovative deals," said Ishayik, CEO of Miramar-based Intelligent Blends, a beverage company on which Gowda is a board member. "He is the consummate professional in trying to reposition something. I see what they've done with repositioning Quiznos and reinvigorating that brand. That gives him a lot of insight into what he might be able to do with this now larger opportunity."
While humble, Gowda doesn't disagree.
"There are a number of elements we looked for in this acquisition," he said. "One, is the opportunity to increase margin profiles by bringing our skill set to the table. Two, is the opportunity to drive technology, whether that is social media or POS systems and driving that out to franchisees more quickly. Things like loyalty programs and integrated website delivery programs - those are low hanging fruits. We have an opportunity to drive the margin profile forward. All that came together with this brand. It already has a strong base. Now we can do something really special."
High Bluff Capital Partners LLC

FOUNDED: 2017
FOUNDER: Anand Gowda
HEADQUARTERS: Del Mar
BUSINESS: Private investment firm.
REVENUE: Companies it owns are over $1 billion in value
EMPLOYEES: Five
WEBSITE:
www.highbluffcap.com
NOTABLE: Acquired Taco Del Mar and Quizno's in 2018.
CONTACT: 858-284-1470