BEVERAGES: BOOCHCRAFT NOW AVAILABLE IN NEW YORK, NEW JERSEY, MASSACHUSETTS, MAINE
Local Hard Kombucha Co. Expands to East Coast
Tuesday, August 10, 2021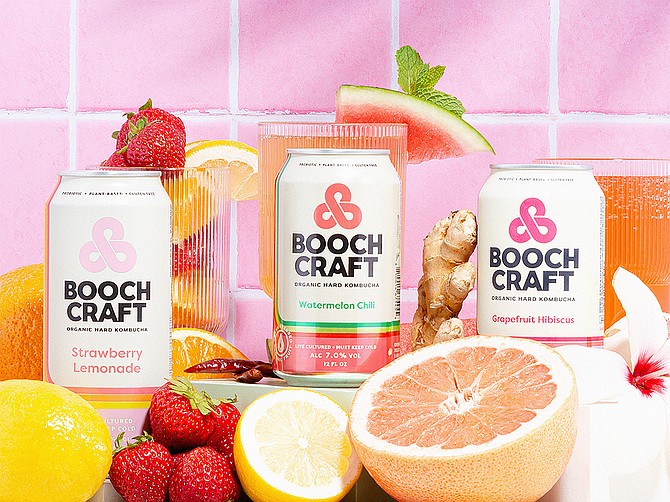 Boochcraft
, a local hard kombucha company with a reported revenue of over $10 million annually, is now available in the East Coast.
Headquartered in Chula Vista and with 75 employees, Boochcraft recently became available in New York, New Jersey, Massachusetts and Maine, according to co-founder Adam Hiner. It is currently in about 50 doors in those states combined, according to the company's website.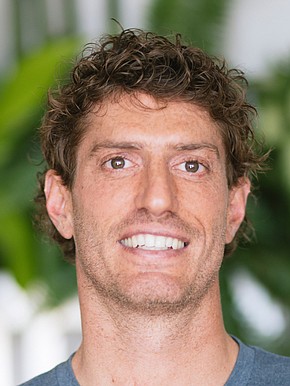 "The pandemic created a lot of challenges for us as a company, but we were also very fortunate as well - our business is heavily skewed towards grocery and off-premise so we did not feel the impact of the bars and restaurants closing like many other breweries," said Hiner, who founded the company in 2014 with partners Andrew Clark and Todd Kent. "We did lose about 20% of our business overnight but we more than made that up with increased grocery and off-premise business… We recently launched four states on the East Coast including New York, New Jersey, Massachusetts and Maine as well as Texas so we are focused on developing those markets while continuing to build the fast-growing market on the West Coast."
While the company wouldn't disclose actual revenue, Hiner did say it is anticipated to increase its barrels from 25,000 in 2020 to 40,000 in 2021 and 55,000 in 2022. In total, Boochcraft is in 12 states, he added.
100% Certified Organic

Boochcraft is 100% certified organic hard kombucha. It is produced (as well as packaged, labeled and shipped) in Chula Vista, said Hiner, using fresh pressed juice made in house for flavor. It is the only hard kombucha company that does this, he said, adding that, while it makes for a lot of challenges, Boochcraft drinkers can taste the brightness as a result.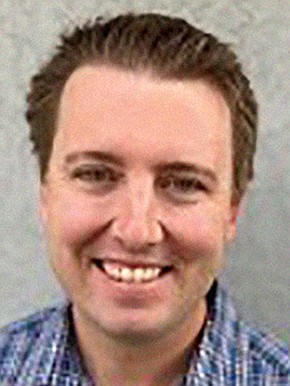 Boochcraft is certified Fair Trade, a 1% for the Planet member and is currently working on getting its B-Corp status, added Hiner. It also recently opened a tasting room atop the Del Mar Highlands Sky Deck with 16 hard kombucha taps.
'Boochcraft is a great addition to the Brewers Deck at Sky Deck because it adds an additional 'brewery' experience, that is different than beer," said Tim Sullivan, property manager at Donahue Schriber Realty Group, which owns Sky Deck. "Kombucha is an increasingly popular beverage, as many people are becoming aware of the benefits of probiotic, plant-based, and gluten free beverages.  We are glad that we are able to provide an option to our visitors that is entirely organic and made with natural, worldly, ingredients."
"We believe that giving back to the community, supporting our farmers, and investing in our supply chain by supporting regenerative agriculture is so important for a company that uses millions of pounds of organic produce in our final product," said Hiner.
It is all of these things combined that have boosted the homegrown business' brand profile and made it a leader in the hard kombucha category.
$2.2 Billion

Industry wide - starting with hard seltzer and now with hard kombucha leading the trend - the alcohol alternative category has been steadily growing the last few years. This is part of an overall trend in consumer preferences toward low ABV cocktails, according to experts.
Kombucha is one of the fastest growing beverage categories, with an economic impact of roughly $2.2 billion in 2020, partially as a result of COVID-19. In 2021, the hard kombucha market will register a 42.4% CAGR in terms of revenue over the next five years. The global market size will reach $1203.85 billion by 2026.
In the United States, more than 7,500 people work directly in the kombucha industry.
"Kombucha checks a lot of the boxes that people are looking for," said Hiner. "It has numerous health benefits. The acidity balances out the sweetness from juice, sugar or flavorings. Most kombuchas are lower in sugar than soda so it is a better option for those looking for a lower calorie option that still has lots of flavor. Both the kombucha and hard kombucha trends were ignited in Southern California which is a great place to kick start a trend."
Open in New Regions

Next year, Boochcraft is looking to narrow back its total releases, said Hiner. This means there will be five core and three seasonal flavors and roughly six special releases, he said. Hiner hopes Boochcraft will increase its on-premise business to 20%, up from 10% as a result of the pandemic.
"We plan to continue growing in current regions and open new regions slowly as not to lose focus on the opportunities at hand," Hiner said. "I cannot speak to future distribution partners, but we are keeping our eyes open for good partners that will invest in our brand as it grows and see the opportunity that we see."
Boochcraft

FOUNDED: 2014
FOUNDERS: Andrew Clark, Todd Kent and Adam Hiner
HEADQUARTERS: Chula Vista
BUSINESS: Hard kombucha brewer
EMPLOYEES: 75
WEBSITE:
www.boochcraft.com
NOTABLE: Considered one of top three hard kombucha brewers in the country
CONTACT: Margaret.Link@boochcraft.com