TOURISM: 70 MORE EVENTS ON CALENDAR AS FACILITY OPENS UP AFTER COVID-19
First Event Kicks Off at Convention Center
Monday, August 9, 2021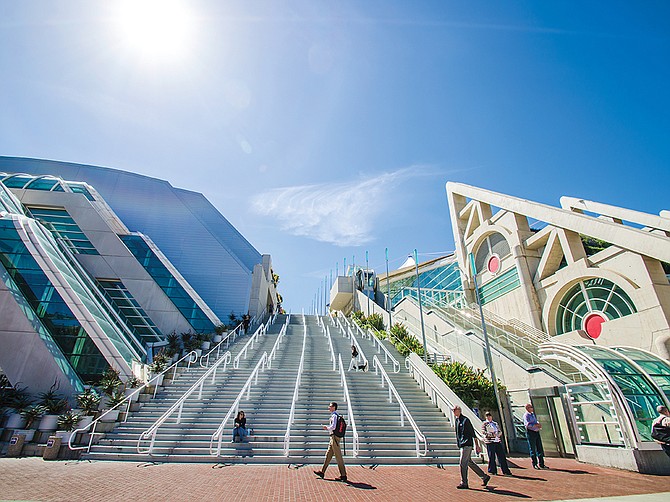 The 
San Diego Convention Center
 hosted its first event post-COVID-19 last week and the turn-out was promising.

The SPIE Optics + Photonics event ran from Aug. 1 through Aug. 5. It drew roughly 1,400 physical attendees and another 1,400 virtually, according to the Convention Center. The event typically draws more than 4,000 conventioneers.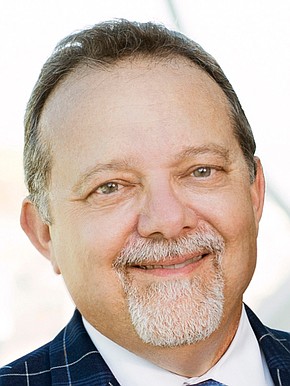 Approximately 70 more conventions are on the calendar for the next fiscal year, which runs from July 2021 through June 2022. Pre-COVID, the San Diego Convention Center had a total regional impact of $1.3 billion in fiscal year 2019.
"It's great to be back in San Diego welcoming our members and community back to a real-life conference and exhibit," said Kent Rochford, SPIE's CEO. "Despite many of our international constituents being unable to attend, we still are expecting around 1,400 attendees in person and similar numbers attending remote through Zoom. While not quite the 4,000-plus we would have pre-COVID, we are pleased with the turnout and are looking forward to showing all of those in attendance why SPIE conferences are the best place to present and discuss their research, exchange ideas and grow their professional networks, all of which are important to moving science and technology forward."
Added Clifford "Rip" Rippetoe, president and CEO of the San Diego Convention Center: "The San Diego Convention Center serves as an economic driver for our region. We help drive business to local retailers, attractions, special event venues, hotels, bars, restaurants and more. The employees that work at our neighboring businesses are able to take their income and reinvest it throughout the county of San Diego, further benefiting the community."
Masks Now Required

Other notable events on the calendar include AKC Meet the Breeds, running from Aug. 14 through Aug. 15; American Academy of Orthopaedic Surgeons, from Aug. 31 through Sept. 3; The American Society of Anesthesiologists, Oct. 8 through Oct. 12; American Society of Nephrology starting Nov.4 and ending Nov. 7; National Association of Realtors, kicking off Nov. 12 through Nov. 15; and the special edition Comic-Con event, scheduled for Nov. 26 to Nov. 28.
While mostly all COVID protocols will remain the same, including enhanced cleaning, disinfection and infectious disease prevention, masks are now required for employees, according to a San Diego Convention Center spokesperson. For attendees, they are required for unvaccinated people and encouraged for those that are fully vaccinated.
This is a result of the recent surge in cases and will presumably remain a mandate for the foreseeable future.
Approximately 44%

The San Diego Convention Center halted meetings and conferences last March due to the COVID-19 pandemic and subsequent state restrictions. As a result, it estimated a lost regional economic impact of $1.58 billion.
Now, Rippetoe and his team are encouraged to welcome guests back into the building and are hopeful the San Diego Convention Center will continue to significantly impact the local economy.
"When comparing our projected operating revenue for FY22 to pre-pandemic years, averaging the revenue from fiscal years 2017 to 2019, we expect it to be down approximately 44%," said Rippetoe. "Our operating revenue primarily includes building rent, food and beverage and ancillary services for events such as A/V. We project this revenue to steadily increase in 2022 and future years as international travel returns and attendee confidence builds."
San Diego Convention Center Corporation
FOUNDED: incorporated 1984, opened 1989
PRESIDENT/CEO: Clifford "Rip" Rippetoe
HEADQUARTERS: Downtown
BUSINESS: San Diego's convention center.
REVENUE: $31.4M total revenues and inflows FY2020
EMPLOYEES: 312
WEBSITE:
www.visitsandiego.com
NOTABLE: Between April 2020 and March 2021, the facilities served more than 4,000 homeless individuals.
CONTACT: maren.dougherty@visitsandiego.com