AUTOMOTIVE: GOAL IS TO GROW MORE THAN 10X
More Chargers Needed for EVs
Sunday, August 8, 2021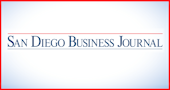 San Diego County will need a significant increase in electric vehicle infrastructure — including 155,000 vehicle chargers — to support the state of California's goal for the number of zero-emission vehicles to be on local streets by the end of the decade.

Also needed will be 47 hydrogen fueling stations.

That is according to an analysis released in late July by a group of local governments, 
San Diego Gas & Electric Co.
 and other public and private agencies. The group calls itself A2Z, short for Accelerate to Zero Emissions. It bills itself as a first-of-its-kind regional collaborative dedicated to curbing air pollution and climate change through clean transportation.
771,000 ZEVs Seen in County

The state's goal is to have 8 million zero emission vehicles (or ZEVs) on the road by 2030. Study authors calculated that San Diego County's share of those vehicles will be 771,000.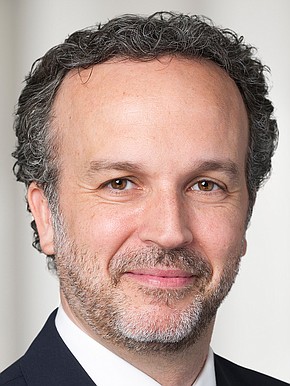 As of 2020 there were 69,000 electric vehicles in San Diego County and 6,500 electric vehicle chargers. There is a currently a single hydrogen filling station in San Diego County.
The growth estimates raise several questions for governments and the business community regarding the roles of each, the location of the new chargers, who will build out the charger network, and whether and when there will be any profit from the enterprise.
AlixPartners estimated it will cost $50 billion to build out the U.S. charging network to accommodate the expected growth of electric vehicles by 2030, according to a CNBC report published in March.
Federal funds may offset the cost. The $1.2 trillion Bipartisan Infrastructure Framework infrastructure bill, now being considered by Congress, calls for $7.5 billion to be spent on electric vehicle infrastructure.
One of the A2Z collaborative's goals, according to its website, is to attract public and private investment to the San Diego region and to maximize the effectiveness of regional charger deployments.
Creating Jobs, Cutting Emissions

Representatives of San Diego's electric utility say the conversion to electric vehicles will bring multiple benefits — that is, if stakeholders collaborate.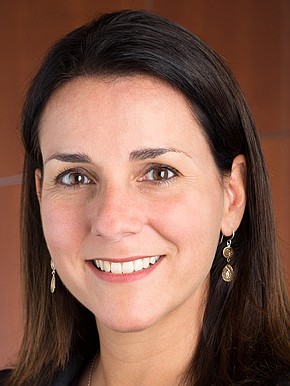 "Accelerating the adoption of zero-emission vehicles in our region is not just good for the environment and public health, it's also good for our economy," said Miguel Romero, vice president of energy innovation at SDG&E. "The development of clean vehicles and charging technology, as well as the construction of fueling infrastructure, has already helped create tens of thousands of new jobs in California and will continue to drive job growth."
"We have a long way to go to clean up the transportation sector — the largest source of greenhouse gas emissions in California and in our region and a very significant source of air pollution," said Estela de Llanos, SDG&E's vice president of energy procurement and sustainability. "The gaps in our fueling infrastructure for zero-emission vehicles are so large, no single entity can solve the problem on its own. Regional collaboration is critical."
San Diego Gas & Electric, based in Kearny Mesa, is part of publicly traded Sempra (NYSE: SRE), which is based in East Village.
The A2Z collaborative also includes Sandag, the regional transportation joint powers agency (also known as the San Diego Association of Governments) as well as the city of San Diego, several other local cities, the county of San Diego and organizations including Cleantech San Diego and Grid Alternatives. The collaborative commissioned its study from Black & Veatch Management Consulting LLC, which has its headquarters in the Kansas City metro area.
Part of the study identifies barriers to widespread adoption of zero-emission vehicles (ZEV), particularly among underserved and marginalized communities.
San Diego Gas & Electric Co.
FOUNDED:  1881
CEO: Caroline Winn
HEADQUARTERS: Kearny Mesa
BUSINESS: Utility serving San Diego County and South Orange County
REVENUE: $824 million in 2020; $767 million in 2019
EMPLOYEES: 4,600
WEBSITE: https://www.sdge.com/
NOTABLE: Earlier in its history, the utility piped steam to customers in downtown San Diego
CONTACT: (800) 411-SDGE