DEVELOPMENT: BRIDGEDECK APARTMENTS IN NORMAL HEIGHTS TO COST $80M
Expanded Affordable Housing Project Planned
Monday, August 2, 2021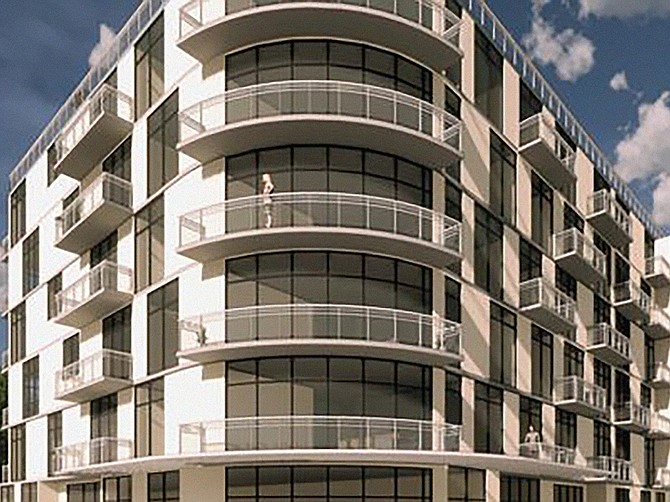 Plans for a Normal Heights affordable project have been expanded with the acquisition of more land for the project and a shot of preliminary funding.

As originally conceived, Bridgedeck apartments was a $40 million project.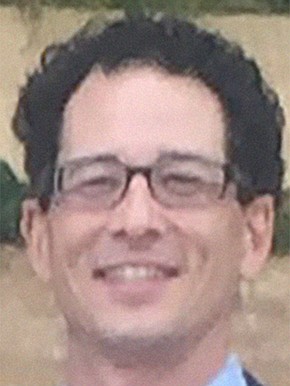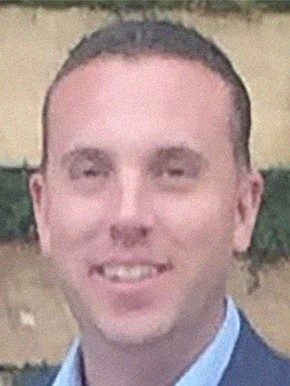 The revised project will cost about $80 million and provide 190 apartments, said David Iwashita, co-founder of
Naturally Affordable Housing
.
Naturally Affordable Housing is developing Bridgedeck at 40th Street and El Cajon Boulevard in partnership with The Hampstead Companies.
Besides being bigger, the revised Bridgedeck has switched from being market rate housing to being designated affordable for low income tenants, Iwashita said.
"It was going to be all market rate. Now it's going to be 100% affordable," Iwashita said. "When COVID hit and our entire market was hit, we really felt affordable was the way to go. We really didn't see the whole San Diego County needing more higher-priced units. As COVID hit, we saw a lot more pain occurring from a housing crisis perspective."
Apartments in the revised project will be earmarked for individuals and families with annual incomes between 50% and 60% of the area median income.
As of this year, that would range from $42,450 to $50,940 for one person, $48,500 to $58,180 for a two-person household, $54,550 to $65,480 for a three-person household and $60,400 to $72,720 for a four-person household.
"I've seen the positive changes taking place in this community since I was young," said John O'Connor, co-founder of Naturally Affordable Housing.
"In going to affordable housing development, I wanted to keep the momentum going. It's great seeing those early visions from generations before combining with the current community needs coming to fruition," O'Connor said.
Serving Families

Plans are to break ground on the project in summer 2022 with construction targeted for completion 18 months later, Iwashita said.
Tucker Sadler is the architect. Ryan Companies is the general contractor.
The 10-story building will be 164,300 square feet and include 15,000 square feet for parking, Iwashita said.
The building will have a mix of one-bedroom apartments of about 450 square feet, two-bedroom apartments of about 700 square feet, and three-bedroom apartments of about 900 square feet, Iwashita said. It also will include a child care center on the first floor.
"We really want to serve the families in this area," Iwashita said. "We want to make it easier for families in this corridor to live and for their kids to be taken care of and be educated all within a stone's throw."
The Name

When Iwashita and O'Connor first proposed the project, they said they hoped to enlarge it by adding an adjacent parcel.
They did that by recently acquiring the 4,600 square foot adjacent parcel for $838,000 to bring the total size of the site to 31,405 square feet, Iwashita said.
Bridgedeck takes its name from the nearby freeway deck transit center over Interstate 15 that O'Connor's mother, Jacqueline "Jackie" O'Connor, helped secure grant funding to build. The freeway deck project included nearly three miles of landscaped medians and more than 100 streetlights.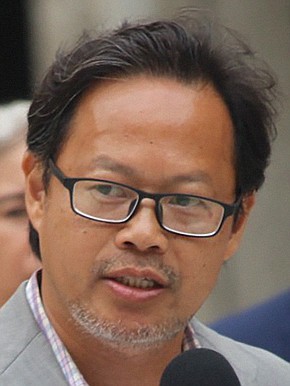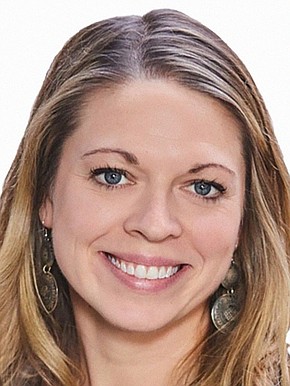 Impact Investors
To get the Bridgedeck project moving, Mission Driven Finance structured a $2 million investment with The San Diego Foundation contributing $1 million and Alliance Healthcare Foundation and Mission Driven Finance contributing $500,000 each.
The money will cover such pre-construction costs as permitting.
The new investors are known as impact investors that contribute toward projects that have a positive effect on their community.
"What we saw in this deal was multi-layered," said Louie Nguyen, chief investment officer of Mission Driven Finance, adding that Bridgedeck "contributes to supporting a workforce" by providing affordable housing near a transit center. "It contributes to supporting a workforce in terms of being close to a transit point. It mobilizes the engagement of two foundations and supports a developer like Naturally Affordable Housing."
Sarah Lyman, executive director of Alliance Health Foundation, said it's becoming more common for impact investors to support affordable housing projects such as Bridgedeck.
"For us, we just know that housing is one of the primary social determinants of health," Lyman said. "This apartment complex will add 190 units of critically needed affordable housing. We can't build it fast enough."
A Family Tie

More than half of San Diego County is housing-burdened, meaning that they spend more than 30% of their income on housing and many are spending more than half of their income on housing.
"It's pretty hard to find units that can support families in a transit-oriented area near schools with access to transportation," Lyman said. She said that prior to the COVID-19 pandemic, estimates were that San Diego needs about 70,000 more affordable apartments to meet the need.
Mark Stuart, president and CEO of The San Diego Foundation, said that "To realize just, equitable and resilient communities, we need to increase access and resources for San Diegans facing barriers to realizing full and healthy lives."
"Soon 190 families will have stable, affordable housing thanks to community partners coming together to ensure the equitable flow of capital for social good."
Iwashita said the addition of impact investors improves the project.
"It really does make the project a better project with impact investors alongside us. Louie and I are both Asian Pacific Islanders and there's a huge Asian Pacific population along this corridor," said Iwashita, who is of Japanese descent.
Members of Iwashita's family were interned during World War II.
"It became my personal mission to help build back neighborhoods that were welcoming and were there for my father's business and were taking care of my grandparents," Washita said.
Naturally Affordable Housing
Co-Founders: David Iwashita and John O'Connor
Founded: 2018
Headquarters: Coronado
Business: Infill housing development
Employees: 7
Notable: Founded by native San Diegans committed to revitalizing underserved communities.
Website:
https://naturallyaffordable.com/