CO. WILL GROW HEADCOUNT TO 50 BY YEAR'S END
3D Printing Startup Gets $19 Million
Monday, August 2, 2021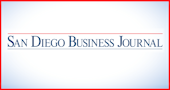 San Diego-based 
Fabric8Labs
, a startup specializes in metal 3D printing, has raised $19.3 million from several investors.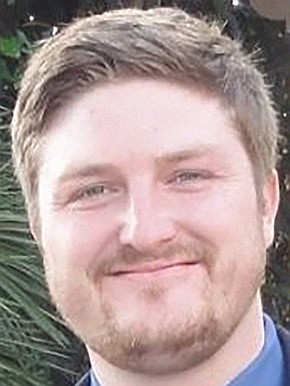 The Series A funding round led by Intel Capital. Other existing investors include Lam Capital, TDK Ventures and Schneider Electric's SE Ventures. Prior to this, it raised $4 million in a seed round, from Stanley Ventures and imec.xpand, and Mark Cuban, among others.
The company will use the funds to increase development of its existing technology and showcase its ability to print high-resolution copper pieces, said Fabric8Labs CEO Jeff Herman, adding that it expects to grow its team to 50 staffers before the end.
"We are thrilled to be supported by this syndicate of industry-leading investors, who recognize the disruptive potential that additive manufacturing presents," said Herman. "We are very excited to demonstrate, with the support of our investors, how our process will shape the future of manufacturing."
3D Printing

Founded in 2015, Fabric8Labs is focused on developing a fundamentally new approach to metal 3D printing. It has developed a non-thermal 3D metal printer that builds objects at the atomic level, leading to superior part density at lower cost, according to the firm.
Fabric8Labs's patented process builds complex parts at the atomic level, enabling superior density and surface finish at small sizes.
In addition, the process powers high-volume manufacturing of parts using less energy and with less waste. It utilizes low-cost commodity metal salts rather than expensive metal powders.
"Our technology is extremely scalable," said Herman. "The vision we share with our partners is to deploy our technology at a massive scale in the factories of the future, with process capabilities and economics uniquely positioned to tackle high-volume manufacturing."
Multi-Year Process

Fabric8Labs is a graduate of the La Jolla-based EvoNexus startup incubator. The company was launched by Herman and David Pain, co-founder and CTO. Headquartered in Sorrento Valley, it employs 25.
Fabric8Labs plans to bring the technology to market, but notes that goals of hitting a general market will be a multiyear process. The company is targeting markets including electronics, semiconductor packaging, medical and radio frequency components. It declined to share existing partnerships.
"Fabric8Labs' unique technology offers unprecedented precision, performance, and cost, while also allowing the feedstock to be recycled back into the process, thus minimizing waste and the environmental footprint," said Anil Achyuta, investment director of TDK Ventures.
Fabric8Labs

FOUNDED: 2015
CEO: Jeff Herman
BUSINESS: Startup focused on metal 3D printing.
HEADQUARTERS: Sorrento Valley
EMPLOYEES: 25
WEBSITE:
www.fabric8labs.com
NOTABLE: Billionaire Mark Cuban was an early investor.
CONTACT: contact@fabric8labs.com