FINANCE: VC FIRM ATTAINS MILESTONE
New Anzu Fund Reaches $130M
Sunday, August 1, 2021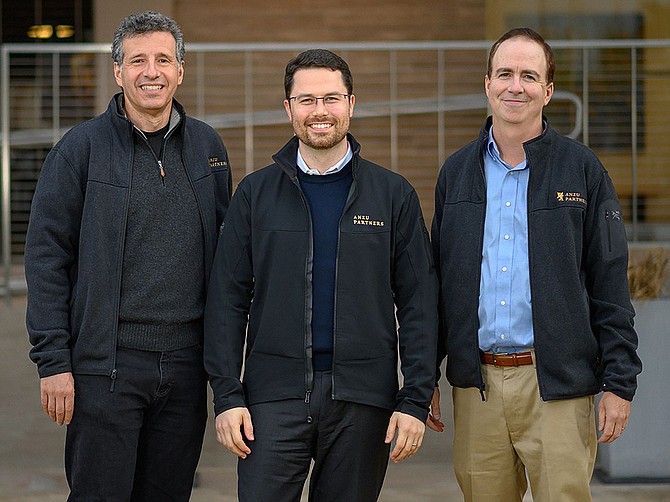 An investment firm with a growing presence in San Diego has launched its third fund focusing on investing in industrial and life science technology.
Anzu Partners
, which has offices based in La Jolla, has raised $130 million in commitments with a focus on a $300 million close. Its previous funds were $128 million and $190 million, respectively.

"It is a terrific milestone that clearly establishes our third fund," said David Michael, managing partner at Anzu Partners. "It is our largest-ever closing, and indeed is larger than the entirety of our Fund I. This milestone also means that we will continue to build our San Diego based team."

"We are excited about the future of Anzu Partners and our portfolio as we begin to explore the already active pipeline of opportunities for Fund III," he said. "We expect to close Fund III in early 2022."
Investing Up to $15M

It typically is involved in the seed round up to Series B, with checks averaging between $3 million to $15 million. The firm has 28 active investments since its first fund's launch, with four based in the San Diego region. Anzu primarily invests in U.S. and Canada-based companies in the industrial technology space.

Two San Diego companies in which the firm has invested are Sorrento Valley-based NanoCellect Biomedical Inc., which is developing more-affordable cell-sorting technology for the biotech industry, and Rancho Bernardo company Banyan Biomarkers, which is developing a blood test to diagnose traumatic brain injury.

"We have already brought two companies from elsewhere to San Diego — namely, Liquid Instruments and ImmunoScape," said Michael. "We will continue to do so in the future."
The Team

Michael, who co-founded the firm in 2014, heads the local office. Anzu's co-founders are Whitney Haring-Smith and David Seldin, the firm's other managing partners.

Anzu operates from offices in San Diego, Tampa, Washington and Boston. The firm has seven employees in its San Diego office and 50 staffers in total.

Prior to his work at Anzu, Michael spent 24 years at the Boston Consulting Group, where he founded BCG's Beijing office, led its Greater China practice and later established its overall emerging markets practice. He has lived and worked in Beijing, Hong Kong and Silicon Valley, and advised many of the world's leading companies in the technology and industrial sectors.

Haring-Smith was previously a principal at BCG, where he focused on energy, industrial goods and globalization while working at the firm's San Francisco, Seattle and Hong Kong offices. While based in Hong Kong, Haring-Smith and Michael collaborated on a report that identified 100 high-growth companies from emerging markets.
Growing in San Diego

There are several corporate and stand-alone venture funds with offices in San Diego, including Qualcomm Ventures, Avalon Ventures and Correlation Ventures, among others.

Michael believes that the geographic diversity gives the company a leg up on deals, adding that he believes San Diego provides a solid talent pool.

"We also run an internship program that has engaged more than 10 students from UCSD in recent years and will continue to do so," he said.

Also at the San Diego office, in addition to Michael, are principal Jimmy Kan and senior analyst Josh Stiling. Kan, previously a hardware engineer at Qualcomm Inc., has a doctorate in materials science and engineering from UCSD. Stiling, also UCSD graduate, formerly worked as an research and development materials engineer for a privately-held startup. Ariane Tom, who was the founder and director at Kaleida Capital, is a biotech investor with Anzu.

Anzu Partners opened in San Diego in 2014, which has had a bit of a renaissance in its startup ecosystem in the last five years.

"The San Diego region is a vibrant area for new companies and for venture finance," said Michael. "We will continue to support local startups, and we will also continue to selectively bring companies in our portfolio to the San Diego area."
Anzu Partners
FOUNDED: 2014
PARTNER: David Michael
BUSINESS: Venture Capital Firm
HEADQUARTERS: La Jolla
EMPLOYEES: Seven locally
WEBSITE: 
www.anzupartners.com

NOTABLE: Anzu Partners is San Diego's fourth largest venture capital firm.
CONTACT: info@anzupartners.com