San Diego State University: A Message From President Adela de la Torre Ph.D.
Thursday, April 15, 2021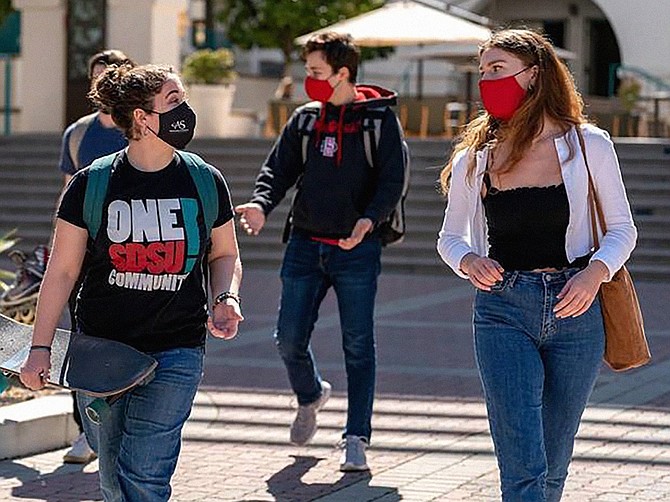 Dear SDSU Community,
On March 17, we reached the one-year mark since our community and world experienced an unprecedented shift. One year ago, COVID-19 cases began their first major surge around parts of the world, and on March 17, 2020, all San Diego State University faculty and staff able to work from home began to do so. On that day, we also were in the process of moving to virtual instruction and the safe return of students back to their home communities. Days later, on March 19, 2020, Gov. Gavin Newsom issued a stay-at-home order for all Californians.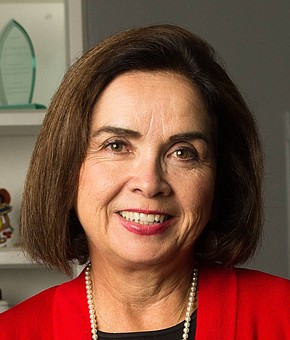 On this anniversary, I acknowledge the loss we have each experienced and felt. Loss of loved ones, of connection, of routine, and of key moments and milestones.
Moment of Silence
To honor the memory of the more than 2.65 million lives lost to COVID-19 — more than 535,000 of them in the United States — our university lowered flags to half-staff and will light the Conrad Prebys Aztec Student Union tower on March 17.
Student Affairs and Campus Diversity, University Relations and Development, Business and Financial Affairs and various other units have been hosting virtual community gatherings. Many of these meetings have been hosted in the interest of reflection and healing, and to honor individuals who have achieved great feats in service to others.
I encourage all members of our community to take time today to reflect and focus on your own self-care. Remember that our university offers confidential and compassion-driven support services at all hours of the day, and I encourage you to reach out as you need help, or just to talk.
A Reflection
The pandemic has shown us that we are powerful together and that, no matter our physical location, we can be one SDSU.
Our community's collective efforts include the following:
• Researchers and scholars generated more than more than $8.6 million in funding for COVID-19-related research projects, which have also engaged more than 500 student researchers.
• Student Health Services (SHS) administered more than 27,000 COVID-19 tests under a highly successful program that has helped mitigate community spread on campus.
• SHS has directly administered more than 800 COVID-19 vaccines to date, with thousands more SDSU community members already securing their vaccines through providers as they are eligible.
• The Economic Crisis Response Team has distributed hundreds of thousands of dollars to students to provide emergency assistance for food, housing and technology, including laptops and WiFi hotspots. $164,000 of this aid was raised directly from donors this year.
• The SDSU Library launched the COVID-19 Memory Project, and Special Collections and University Archives is accepting submissions of stories, artwork, photographs, zines, poetry and other material.
• The SDSU School of Nursing trained more than 300 nursing students to administer the COVID-19 vaccine in San Diego. The school has also partnered with the County of San Diego Health and Human Services Agency to launch a multi-million dollar "Communities Fighting COVID!" contact tracing project for underserved communities.
Our university initiated an ongoing effort to document our university's pandemic response, including ways faculty, staff and students have been directly involved in mitigation and restoration efforts. I am exceedingly proud of this work, which is an astonishing display of community care and generosity.
Planning for A Different Future
We are currently planning in-person Commencement activities for May 2021. Looking toward the fall, our university received a record 103,000 individual applications, making SDSU one the most in-demand universities in the country. We are embracing innovation, and our planning includes many more in-person courses across all colleges and programs.
We have only reached this moment of promise because of the creativity, adaptability, and resilience of our community, and because of individual, daily decisions to protect ourselves and others.
I thank all faculty, staff and students for their perseverance and support of one another this past year. I also share special appreciation for the facility, custodial, residential and housing, food services, law enforcement, SHS and other teams for their ongoing and daily care for our community. n
Adela de la Torre, Ph.D.
San Diego State University
Editor's note: The original letter was sent on March 17, 2021 and has been edited for content reflecting the timespan since it was issued.