13 BUSINESSES SIGN UP FOR FREE PROGRAM
Connect All Begins Fourth Cohort
Thursday, April 15, 2021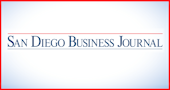 The first business accelerator program in southeast San Diego, has selected 13 businesses for its fourth cohort.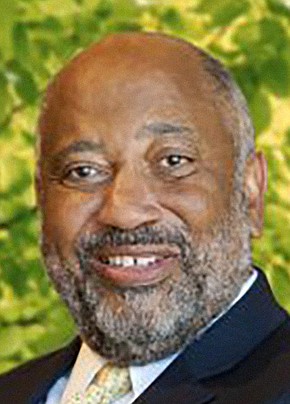 The four month program, called Connect All @ the Jacobs Center, is run by Connect, a longstanding local organization that for years has supported startups through its flagship tech and life sciences accelerator, Springboard; the city of San Diego; and the Jacobs Center for Neighborhood Innovation, a nonprofit organization.
Businesses in the cohort are in the retail, technology, food, and health and beauty, among other sectors. Receiving structured programming virtually, the program is free to participants, with no equity stake required.
Launched in 2019, The Connect All program is dedicated to minority-owned companies. The accelerator is funded with money the city of San Diego receives from the federal Community Development Block Grant program and by private partners, including MUFG Union Bank and bkm OfficeWorks.
In total, 39 local businesses have been jumpstarted through its business accelerator program. 
"Offering Connect All @ the Jacobs Center's free business accelerator program and its resources to local entrepreneurs this past year has been critical," said Reginald Jones, president and CEO at the Jacobs Center for Neighborhood Innovation.
"Even virtually, the program provides a solution to the frustration and seclusion that many business owners experienced due to COVID-19 as well as the typical challenges of starting a new business. With our focus on helping companies grow and create jobs, we look forward to what this year brings," he said.
Businesses in the current program this spring are: Baby Diary; Brentforde Media; Challenge Island San Diego Coastal; Charbon Plus; D.A. Servicing; First Gen Scholars; Girlie Garage; Hexagon Laser; Hola Swim; Sonia's Healthy Corner; Stuart Matthieu Wealth Management & Insurance Agency; Tabby Manor; and Zero to Necessary.
In addition, CAJC has created three new roles to assist startup businesses — two entrepreneur-in-residence positions and an alumni association director.
CAJC's first association positions include: Cassandra Schaeg, the operations and sales entrepreneur-in-residence and the founder of SIP Wine & Beer; Maresa Friedman, marketing entrepreneur-in-residence and the founder of The Executive Cat Herder; and Kelly Twichel, alumni association director and founder of Access Trax.
"The city of San Diego is proud to be a key partner in Connect All @ the Jacobs Center. CAJC offers valuable programs for local entrepreneurs and business owners," said Mayor Todd Gloria. "It's exciting to see investment for programs like this for the growth of San Diego's entrepreneurial community, which in turn, greatly benefits our local economy." n