HOSPITALITY: CALIFORNIA RESTAURANT FOUNDATION TO AWARD GRANTS TO SINGLE-UNIT ESTABLISHMENTS
SDG&E Donates $200,000 to Help Local Eateries
Sunday, April 11, 2021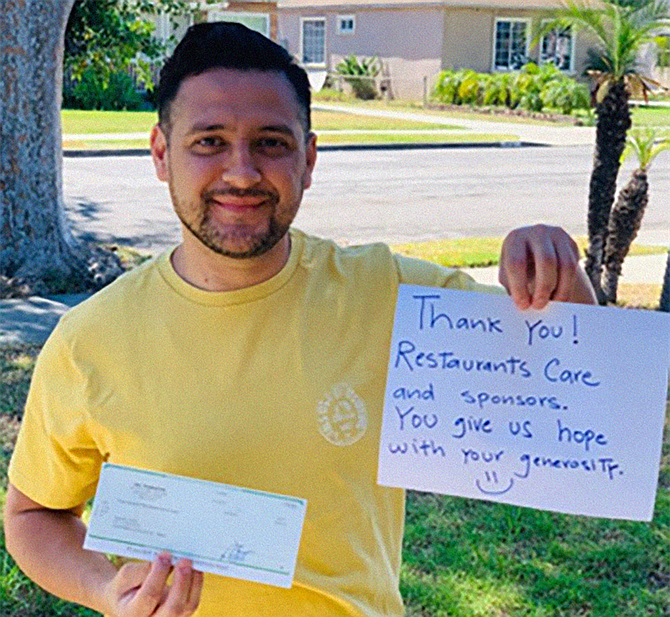 San Diego's restaurant workers will soon be able to receive additional financial help thanks to a donation from SDG&E.
The San Diego Gas & Electric Co. has donated $200,000 to the California Restaurant Foundation (CRF), a nonprofit that invests in California's restaurants and its workforce, via its new Resilience Fund.
According to CRF, $2,000 grants will be awarded to single-unit restaurants in San Diego County with staffs of 50 or less. Grants given by the Resilience Fund are to be used on payroll and related expenses, such as additional hours for workers and new hires. Additionally, restaurants that receive a Resilience Fund grant will also have access to support services and resources to improve their business for the long-term.
Priority will be given to restaurants owned by women and people of color.
Resilience Fund applications will be available from April 11-18 at www.RestaurantsCare.org/Resilience/. To qualify, San Diego County restaurants must currently be open and have experienced a revenue loss of at least 20% from 2019 through 2020.
"Not only do these diverse, family-owned restaurants add to the cultural vibrancy of our neighborhoods, they are engines of the local economy," said Todd Cahill, SDG&E's director of customer care and California Restaurant Association San Diego County Chapter board member. "Unfortunately, they are also among the businesses hardest hit by the pandemic. We hope these funds will help to accelerate their recovery and that of the industry as a whole."
"What's really unique about our Resilience Fund is that it supports the business as well as individual restaurant workers," said Alycia Harshfield, executive director of the California Restaurant Foundation.