SERVICE: INTRUSIVE SPORTS AGENCY LAUNCHES INDUSTRY INITIATIVE
Helping Students Land Sports Careers
Sunday, April 11, 2021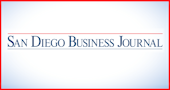 Intrusive Sports Agency, a Black-owned full-service sports agency, has launched a university-focused initiative that helps more students land opportunities in the sports industry.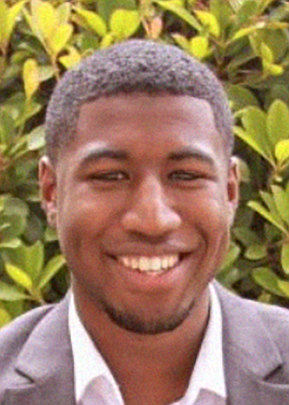 The initiative, called The Joyce Harris-Cottman Externship, is designed to expose, engage, and empower students by providing hands-on industry work experience and meaningful mentorship.
Founder and chief executive officer, Deshaun Harris, said the firm is currently partnering with UC San Diego and Texas Southern University, as well as historically black colleges and universities (HBCUs) in hopes to improve the lack of representation in the sports industry.
"This program is designed to expose, engage, educate, and empower students by providing hands-on industry work experience and meaningful mentorship," said Harris. "Joyce Harris-Cottman encapsulates the reality that Black heroes are everyday individuals that choose to continue the selflessness and sacrifice that has brought our beautiful country to this point. I am proud that students alike will know her story while writing their own."
Providing Industry Experience
Through the externship program, universities will provide its students connections to recruiters in the sports ecosystem, as well as relevant educational resources.
Students will also learn topics ranging from the history of sports, relationship building, negotiations, and the future of sports, among other subjects.
In particular, Intrusive Sports Agency is collaborating with the UC San Diego's Development and Diversity Initiatives, and Texas Southern University, Thurgood Marshall School of Law's Experimental Education Department.
"We are excited to partner with Deshaun Harris to help him with the externship and other talent opportunities for his company, Intrusive Sports Agency," said Kris Hergert, executive director of the Career Center at UC San Diego. "Partnering with our Triton Alumni like Deshaun for opportunities is a winning model — we help our alumni source qualified candidates as well as engage with our students in finding compelling opportunities for success," he said.
Sports Industry Rebounds
Scott Minto, director at SDSU's Sports MBA program, said the coronavirus had a significant impact on the sports industry, creating a difficult job market for newly graduates. However, he noted that the industry is coming back with a vengeance — resulting in an increase for high-paying sport careers.
"We're happy to see the progress being made in our industry and have seen great success with students working all over the world in many different parts of the sports industry," said Minto.
Now in its 13th year, the SDSU's program is focuses entirely on the international business of sports with a curriculum that combines the classroom environment, an international sports case study experience and a required internship within the sports and entertainment industry.
SDSU's Sports MBA program was also ranked fourth in the world, according to SportBusiness International magazine.
"We currently have two students doing a remote-based internship for the Pittsburgh Penguins. We also have two alumni that work full time for that same organization," said Minto. "The sports industry relies heavily on experience, so internships are paramount. Having that as part of our curriculum is very important for ensuring students get access to the industry that they set out to work in."
Making Change
Founded in 2017, Harris, became the youngest certified NBA agents in the world at age 22 and remains among the youngest in the industry.
Initially serving in the consulting space, today the agency represents clients including members in the NBA and WNBA, as well as prospective G-league and international talent.
A family-operated firm, it manages roughly six clients and is gearing up for this year's upcoming recruitment period.
In the near-team, Intrusive Sports Agency plans to continue expanding its partnership into more universities. Harris said the big picture goal for the agency, is to help both universities and leading sports organizations diversify its talent pipeline.