LEADERSHIP: NONPROFIT BRINGS TOGETHER ENTITIES FACING COMMON CHALLENGE
Cyber Center of Excellence Has New CEO
Wednesday, April 7, 2021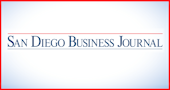 The San Diego Cyber Center of Excellence has named Lisa Easterly its president and CEO. Ken Slaght, the center's outgoing president, will retain his job as co-chair. The center announced the appointment on March 24.
"I am absolutely honored to serve as CCOE president and CEO," Easterly said in a recent interview.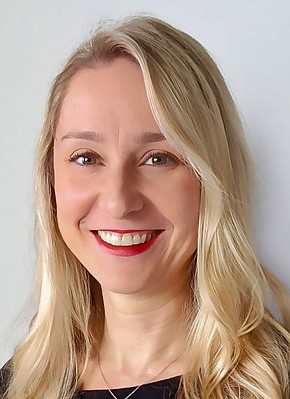 In addition, Kris Virtue, vice president for cybersecurity with Qualcomm Inc., was named co-chair of the organization. Jim Skeen, founder and partner at Lockton San Diego, was named secretary and Victor Ramsauer, president and shareholder of LevitZacks was named CFO.
Easterly has been chief operating officer and strategic adviser for the nonprofit center since August 2014. "It's been an exciting six years," she said. The organization, which had almost $300,000 in revenue last year, promotes regional planning, programming and best practices in cybersecurity. It brings together academia, industry and government, including federal law enforcement and the U.S. military. NAVWAR, the U.S. Navy's cyber command, is a cornerstone of San Diego's cybersecurity community.
Previously Easterly was vice president of marketing and senior adviser with the San Diego Regional Economic Development Corp. and was a founding member of Cleantech San Diego. Prior to that, she had business development jobs with San Diego area law firms.
Easterly received her M.B.A. from the University of Florida, where she also received her bachelor of science in business administration, finance and economics.
Taking the Pulse
Part of the center's job is documenting the size and the impact of the San Diego's cybersecurity community. The organization plans to release an updated study in June. It will be interesting to see what happened during the pandemic, Easterly said. Initial research shows the industry is still hiring and growing.
"Basically you have an industry that changes every day," Easterly said, depending on the threat landscape, the vulnerabilities in computer networks and the bad actors who exploit them; these people include small-time criminals, members of organized crime and nation states.
"If you are online in any capacity, you're touched by cyber," Easterly said. "It's crossed everything we do as a society."
The local office of the FBI works with businesses to get an updated picture of the threat landscape.
In an interview in mid-March, Easterly spoke of the number of job openings in cybersecurity. In California that number is estimated at 66,700, according to NICE, the National Initiative for Cybersecurity Education, an office run by the U.S. Department of Commerce. Largely a domain of white males, the industry is opening it up to women and people of color.
The San Diego center introduced a Women in Cyber initiative two years ago. As part of that effort, center affiliates take part in cybersecurity workshops for Girl Scouts at all levels.
Sharing Knowledge
Easterly spoke of mobilizing the region in the face of cyber threats. "We want California to have a better cyber posture," she said.
San Diego is good at bringing people from diverse industries together to collaborate, Easterly said. And the cybersecurity center is willing to work with other communities to develop their own associations. "We look to export everything we do," she said.
The executive said she has fielded calls from Arizona, South Carolina, Texas and the Kansas City metro area, by people who want to replicate the San Diego model. Some of the calls come from military installations that want to work "across the fence," Easterly said. Some come from academic institutions looking for grant support.
Easterly praised Slaght, her predecessor, as well as her board and the others connected with the organization for making the nonprofit the organization it is today.