ENTERTAINMENT: HIDEF PLANS TO HIRE AGGRESSIVELY, RAMP UP DEVELOPMENT
Video Gaming Startup Raises $7.5M in Series A Funding
Sunday, April 4, 2021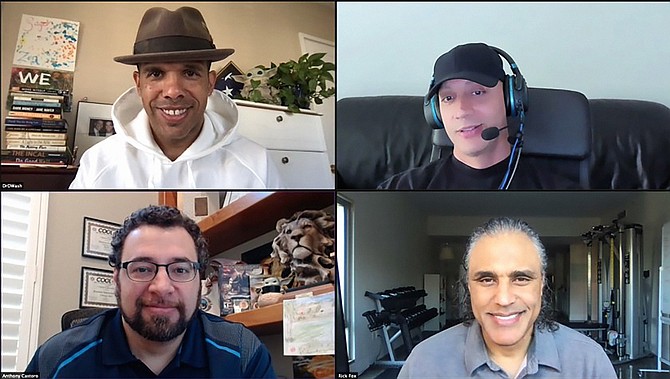 HiDef Inc., a video game startup founded by entertainment and gaming industry veterans, has raised $7.5 million in a Series A round of venture capital funding.
Wick Capital Partners of Philadelphia led the funding round. The company raised $1.5 million earlier which brings the total amount raised by HiDef to $9 million. 
HiDef's co-founder and chief executive Anthony Castoro, said the company will use the money to ramp up development of its first flagship game, which is still in stealth mode, adding that the gaming firm expects to hire aggressively over the next two years. 
"Our mission at HiDef is to make games that have a meaningful impact on people's lives," said Castoro, who has previously worked for companies including EA Mobile, Codemasters, Daybreak Games.
"Our flagship game's core innovations were demonstrable within two days of prototyping and this has been highly instrumental in our ability to raise capital," he said. 
Castoro left DayBreak in 2018. He now runs San Diego-based Protagonist Games, a contract game studio and technology consultant for non-gaming companies, which employs 25. 
Developing Game from Scratch
HiDef aims to create a game that is "genre-defining metaverse that places users of all ages at the creative center of its daily programming," said Castoro. 
Meaning, the universe of virtual worlds that are all interconnected, like in popular novels such as Snow Crash and Ready Player One. 
The goal is to make interactive experiences that transcend traditional gaming boundaries and demographics.
The term "metaverse" was popularized by Fortnite and Roblox, who are leading the way in establishing their products as more than just video games. 
Today, everything from concerts to celebrity endorsements have become the norm in these worlds, establishing video games as a vehicle for a wide range of interactive media. The idea is to incentivize users to make the game a regular part of their everyday lives, which ties into HiDefi's long-term vision. 
"With games becoming more and more a part of people's lifestyles, we believe there are fascinating opportunities for games to intersect with your everyday life in unexpected and interesting ways," said Castoro.
Acknowledging that building a game from the ground up is risky, Castoro is confident in HiDef's innovation approach, which plans to offer a fresh perspective to the space.
Experienced Team
The team includes a distinguished team of developers with many decades of collective in both online game operations and gameplay prototyping. Castoro is joined by Jace Hall, Dr. David Washington, and Rick Fox. 
As a former exec at Warner Bros. Interactive Entertainment, Hall led development on a number of franchises such as The Matrix and Harry Potter. He takes the role of chief creative officer.
Social impact expert Dr. David Washington, a former aide in the Obama administration, is HiDef's chief impact officer. He is head of Partnerships for Purpose, a social impact adviser for the entertainment industry, including game developer Electronic Arts.
Fox, well known in the video game community for creating the esports organization Echo Fox Gaming, is a former NBA champion and also an actor, with numerous TV credits such as Law & Order and Shameless. He serves as chief business development officer at HiDef.
Building in San Diego
Castoro said he decided to build his company in North County San Diego as it has remained a booming gaming hub, with strong game developing talent.
"San Diego has a hotbed of talent that have been pioneering in both regular games and the online gaming space since the very beginning with Sony, Riot Games and Rockstar Games. It's a great talent base here," he said. "Our hope is to get people really excited about the projects that we're working on and continue to grow and invest in Southern California."
George Toulson from Wick Capital Partners will be a part of HiDef's board.
"After seeing what HiDef is creating and the culture they are building, we are thrilled to lead the investment round to bring this breakthrough product to market," said Toulson. "The leadership team at HiDef has the know-how to deliver on its mission and we're excited to see the response to this innovative project that everyone is going to want to experience."