Women's Venture Summit Goes Virtual
Tuesday, September 15, 2020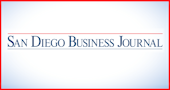 Women's Venture Summit, a female-focused conference bringing together entrepreneurs and investors, will host its seventh annual event virtual on Sept. 18-19. 
The two-day conference sponsored by Cooley LLP and Morgan Stanley, has helped women raise more than $10 million in seed capital.
The pitch competition is being held across six regions over six weeks and the winners from each region will compete on Day Two of the Women's Venture Summit on September 19, 2020.
"Women's Venture Summit is focused on getting women to even," says Dr. Silvia Mah, founder of the annual event. "We're striving for equal representation of women and minorities starting companies and getting funded, and this Summit moves that mission forward."
Investors will gain insights from San Diego Angel Conference co-fund managers Amy Duncan of Goldfish Consulting and Stacy Pena of Six Dragonflies. 
In addition, there are specialized breakout sessions for investors and tracks for entrepreneurs, as well as scheduled networking opportunities.
For more information, please visit womensventuresummit.org