TECH: CO. HAS 20 CUSTOMERS USING ENVIRONMENTAL GENOMICS
Biota Technology Maximizes Performance
Tuesday, September 15, 2020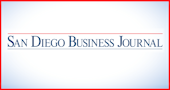 San Diego startup Biota Technology Inc., which uses DNA sequencing and data science to improve the economics and sustainability of energy production, has launched its environmental genomics platform to an expanded market base.
The launch comes at a time where Biota has reached its commercial scale within the larger global energy market, said CEO Ajay Kshatriya. The local startup aims to broaden its customer base in the agriculture, water, chemicals and mining industries.
Founded in 2013, Biota built its environmental genomics platform by servicing oil companies who are tapping its DNA technology to better identify where to drill, how their existing wells are performing, and how they might maximize production.
More Than 20 Customers
Establishing their product-market fit fairly quick, the company has inked deals with over 20 public companies and several Fortune 100 accounts, said Kshatriya.
Today, its patented technology has been applied on over 1,300 wells by a majority of the top producers in the world. Its customers include, Occidental Petroleum, Equinor, Anadarko, and several international supermajors.
"Biota's genomic platform has already created $400 million in commercial value for over 20 public companies," said Kshatriya. "We uniquely combine high-precision, low biomass lab procedures, algorithms grounded in a physical system, and industry domain customization to provide customers with confidence to base commercial decisions with our analytics."
Multimillion Dollar Value
Adopting a data-as-a-service (DaaS) model, Biota claims it delivers multimillion dollar value with insights into how to more efficiently deploy capital, improve operating margin, and reduce environmental and safety risk.
"The energy data services is roughly $25 billion globally. When you think about a mining operations, agriculture field, and the chemical plant — you're looking at a $100 billion market opportunity," said Kshatriya. "When you can now make 2-3% improvement in an industrial operation, that's hundreds of millions in customer value creation."
A venture-backed company, Biota has received investment from Illumina Ventures and Illumina Inc., San Diego's biggest life science company and the largest maker of DNA sequencing instruments in the world.
The sequencing giant is particularly interested in Biota's environmental genomics strategy to apply DNA technology to improve both economics and greenhouse gas (GHG) impact of the industrial sector.
Mathias Schlecht, senior vice president of the energy business at Biota said the company is working with some of the biggest oil and gas companies in the world.
"Our range of innovative solutions continues to evolve at a fast pace," said Schlecht. "We are currently working with international supermajors and several national oil companies to improve the economics and sustainability of energy production."
A privately-held company, Kshatriya would not disclose how much capital Biota has raised, but noted multimillion dollar revenue generation for the past few years. Since inception Biota has invested over $20 million to build out its environmental microbiome platform.
The Team
Before Biota, Kshatriya worked as a former venture capitalist at XSeed Capital and a former senior manager at Genentech Inc., one of the largest biotechs in the country.
Biota's team includes Rob Knight co-founder, Luke Ursell its vice president of technology, Vikram Rao its chief scientist and Thomas Ishoey its industrial genomics advisor.
Dr. Knight, is a UC San Diego professor, best known for presenting at TED, the World Economic Forum, and authoring 400 peer-reviewed publications on topics revolving around the microbiome and biological data.
Dr. Ishoey, formerly served as an executive at Synthetic Genomics Inc. and former CTO of Glori Energy. Dr. Rao, served as former chief technology officer at Halliburton, an oil giant with a market cap of $40 billion.
Headquartered in La Jolla, Biota has 15 employees in San Diego and five at its Houston office.
With eyes for accelerated growth ahead, there was no comment on whether the startup was positioning itself as an early exit or playing the long game.
Kshatriya said the company's focus is building a company that has a global impact, while maximizing its value for company shareholders, with great people.