EMPLOYMENT: STATE VOTERS MULL DRIVERS' FATE
Contractor Rules in Flux
Monday, September 14, 2020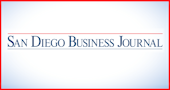 The rules governing whether and how California businesses may use independent contractors changed Sept. 4 when Gov. Gavin Newsom signed legislation clarifying contractors' roles.
Follow-up legislation carried by Assemblywoman Lorena Gonzalez (D-San Diego) amended Assembly Bill 5 — her legislation from last year — which spelled out whether businesses must regard certain workers as independent contractors or treat them as full employees, with benefits.
Gonzalez's follow-up law clarifies that various types of workers may work as independent contractors. They include musicians, freelance writers, translators and certain types of inspectors and appraisers, among others.
The evolving rules may change again after voters make their preferences known in the Nov. 3 election. One issue on the ballot, Proposition 22, would carve out a special job category for independent contractor drivers with major ride hailing and food delivery services such as DoorDash, Lyft and Uber Technologies.
In her campaign to pass AB 5 last year, Gonzalez said drivers for the big ride-hailing services were misclassified as independent contractors. At least one rally included a group that wants to see rideshare drivers unionized.
Classifying a worker as an employee rather than an independent contractor generally adds 15% to 25% of an employer's labor costs, said Dan Eaton, an attorney who represents employers and hiring entities. He is also a management professor with the Fowler College of Business at San Diego State University.
Legal Fight Paused
The November election comes as California authorities go after the ride-hailing services, alleging they are running afoul of the independent contractor law.
In May, state Attorney General Xavier Becerra, San Diego City Attorney Mara Elliott and city attorneys from Los Angeles and San Francisco sued Uber and Lyft, alleging they misclassified their drivers as independent contractors and by doing so, violated AB 5. If classified as employees, drivers with the ride-hailing services would collect minimum wage and overtime, and have access to paid sick leave, disability insurance and unemployment insurance.
After a judge ruled in mid-August that the transportation businesses must treat drivers as employees, Uber and Lyft said they planned to suspend operations in California. Uber CEO Dara Khosrowshahi told MSNBC that his company could not switch its business model to full-time employees quickly, and warned that the service, after it is resumed, may be limited to urban centers.
An appeals court stepped in to delay any sort of action until the November election.
More Than $100M Spent on Campaign
As of Sept. 4, proponents had spent $110 million in favor of Proposition 22 and opponents had spent $5.2 million against it, Politico reported. Major gig economy companies DoorDash, Instacart, Lyft, Postmates and Uber have individually contributed tens of millions of dollars to the Yes on 22 campaign, according to the California Secretary of State's office. Those spending to defeat the measure include the California Labor Federation, the International Brotherhood of Teamsters, Service Employees International Union and the Transport Workers Union of America.
The San Diego Regional Chamber of Commerce has not yet taken a formal position on Proposition 22, said Stefanie Benvenuto, the organization's vice president for public affairs. Its board is scheduled to vote on a position later this month.
"There is a good possibility the voters [of California] will give us a very clear direction on how move forward in the conversations about the future of work," she said.
A New Profession
Eaton, the attorney and management professor, said he is struck by the fact that Proposition 22 does not amend AB 5, but creates a new profession for drivers who use their smartphones to be matched up with riders. Certain provisions of the labor code would not apply to that new profession.
He also noted that Proposition 22 creates a set of new benefits for app-based drivers. The benefits include an hourly wage that is 120% of minimum wage as well as a subsidy for healthcare.
The world for drivers is likely to change whether the ballot measure passes or not, he said.
Proposition 22 only affects a small percentage of the people affected under AB 5, said Eaton, who is a partner with Seltzer Caplan McMahon Vitek.
Difficulty With AB 5
The San Diego Regional Chamber opposed AB 5. Benvenuto said her organization was concerned about the "sweeping" nature of the legislation, adding that AB 5 did not take the nuances of some work situations into consideration.
Compliance can be confusing, she added. "Our members are overwhelmingly trying to do the right thing," she said.
Benvenuto isn't looking for a tidy resolution of the issues swirling around independent contractors once the Nov. 3 election is over.
"In my opinion, it's going to be some time before the issue is resolved to where everyone is happy with it," she said.