RETAIL: SECURES $38.5M IN SERIES B FUNDING TO SPEED GROWTH
Fashionphile to Launch Authentication Tech
Sunday, September 6, 2020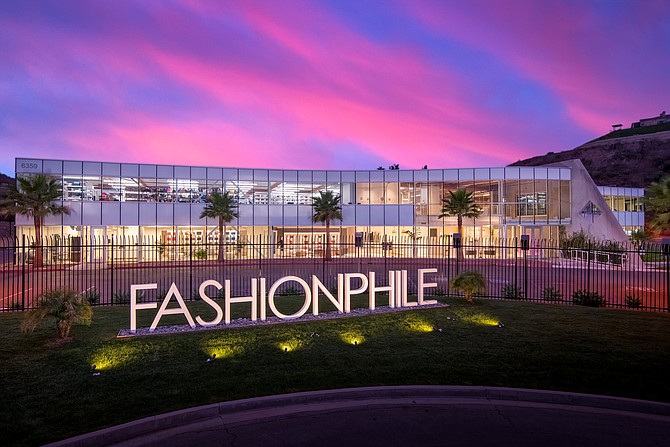 Fashionphile Group, LLC, the $200 million online fashion resale corporation based in Carlsbad, is growing its operation.
Founded in 2006, the company recently secured a $38.5 million Series B funding from NewSpring Capital, based in Pennsylvania. It is using the investment to expand its retail footprint, according to Co-Founder and CEO Ben Hemminger, including the addition of five more Fashionphile resale drop-off locations inside Neiman Marcus stores and the opening of a distribution center and showroom in New York City. The operation will work in tandem with the New York studio, which opened in 2018.
The capital will also be used for the creation of a proprietary authentication technology, he said, and additional marketing efforts.
Accelerate Growth
"The use of funds is really to accelerate growth increasingly in this competitive e-commerce luxury environment," said Hemminger. "This includes the technology innovation to help automate and reach customers more quickly and the physical expansion in the East Coast distribution center and customer showroom in New York. Also, to help expand the Neiman Marcus locations, which will be a part of the growth. Plus, more marketing."
Sarah Davis, Fashionphile president and founder, said the technology, in the beginning planning stage, is what's most exciting. It will allow the company to have more automation using visual recognition, she said, adding that the team is currently using millions of photos to train computer models to recognize patterns. Since launching the company, Davis said she developed what she refers to as "Fashionphile University," which is an entire library of materials that have been collected for over 20 years and used as a guide toward authentication even today.
Counterfeit
The technology won't only be able to tell exact item model, it will also be able to tell if a product is counterfeit without the aid of the human eye.
"We realized we could continue to grow at the pace we were growing, but without outside money, we would lose market share… and we were worried," said Davis. "We knew we needed to raise money to create the technology to help us scale, hire more people quickly and to market the business in the way we need to."
Minority Investor
When Davis signed the deal with Neiman Marcus last year, which is now its first and a minority investor, she was only vying for a financial investment to keep up with the competitive resale industry. The strategic offer to set up Fashionphile employees at Neiman Marcus stores and essentially run remote operations out of four locations of the retail giant was unexpected but also very much welcomed.
"We'd been bootstrapped up until 2019, so the benefit was primarily a retail partnership," Davis said. "That partnership was a supply channel to get great bags from great customers who shop at Neiman Marcus."
Today, Fashionphile is in four Neiman Marcus shops in four cities – Beverly Hills, San Francisco, Newport Beach and Dallas. Although it isn't in any San Diego locations yet, Davis said she would love to have more of a presence in her hometown. She added that, currently, clients can go to Neiman Marcus at Fashion Valley Mall to drop off any packaged item they have sold to Fashionphile, and staff there will ship it to the Carlsbad headquarters for them.
Consignment Shops
Davis launched Fashionphile while studying law back in 1999. She started off selling women's clothing and accessories on eBay that she'd buy from consignment shops, and then narrowed her focus down to handbags.
"I wouldn't buy anything unless I was getting a 30% return on it," said Davis.
Years later, and after building a reputation of authenticity and good service on the site, she partnered with her brother-in-law, Hemminger, and launched the official Fashionphile website in 2006.
"We both saw an opportunity there," said Davis. "There was no one doing it at the time, except for local consignment shops and eBay. There was no Poshmark or Mercari, no place to buy preowned, authentic luxury products. So, we knew we could be that."
That year, Hemminger said the company made a meek $100,000 in revenue.
In 2013, the company opened its first location, in Carlsbad. And, in 2016, it moved to the newest, 30,000 square foot building, which supports all the selling studios and houses all inventory.
50% Annual Revenue Growth
Since setting up its own domain, Fashionphile only sells its products on Fashionphile.com, said Hemminger, and the business has grown its revenue by 50% year over year. Because of COVID-19, this is the first time the company will fall just slightly short of 50%, with revenue expected to reach $240 million.
In addition to its expansion, Fashionphile is in the process of creating a loyalty program, said Davis. She said the Carlsbad location is open and seeing clients by appointment only. n