'We Tha Plug' Launches Incubator
Wednesday, September 2, 2020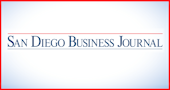 We Tha Plug, which was founded by CEO Luis Martinez and Chief Operating Officer Christiana Russell in June 2019, has launched an incubator specifically for early-stage startup companies and is accepting applications for its inaugural cohort.
The virtual incubator will last 12 weeks and be led by Martinez. In particular, the program will offer a best-practice curriculum taught by industry experts, venture capitalists, startup lawyers, and other leaders within the local ecosystem.
"We are well aware of the institutional problem facing Pan African and Latinx founders resulting in them receiving less than 1% of VC funding in the United States," said Martinez. "However, we've discovered a much more glaring issue. The lack of fundamentals and understanding of how to build a business is what many of these companies need for traction and sustainability."
Selecting 10 Companies
The organization will select 10 companies and the program will run from Sept. 22 through Dec. 17. Selected participants are expected to commit 50 hours, attending sessions twice a week including hosting two Fireside chats each week.
"This program is built from a community approach, which is vital when you are an entrepreneur." said Russell. "We Tha Incubator will address four essential areas: bridging the gap between ideation and raising capital, providing coaching and mentoring services, eliminating the lack of access to ecosystem networks, technical and engineering challenges and providing training on the fundamentals of building a startup company."
Over the last year, the duo has sought to build a community to support underrepresented founders and tech workers, providing in-person meetups, programming and webinars to its fast-growing 200 member community.
For example, they taught a simplified version of the Lean Canvas business model to high school students with San Diego Mesa College, and were also working with early-stage startups to give them the tools they need before they approach investors.
Disrupted by the coronavirus, the organization has since pivoted and launched its online global community platform to support both minority founders and investors.
We Tha Plug's goal is to help 1,000 Pan-African and Latinx founders, help 100 people get jobs in the tech and innovation space. Martinez said the long-term goal is to be the marketplace for early-stage founders reaching a million members by 2025.
Applications are now open and will close Sept. 4 at the end of the day, if interested in applying, you can visit www.wethaplug.com.