FINANCE: TECH AUTOMATES COMPLIANCE CHECKS FOR BANKS
TradeSun's Cloud-Based Platform Expands into Africa
Wednesday, October 28, 2020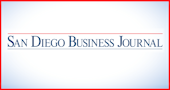 TradeSun, a cloud-based trade finance platform, has partnered with Stanbic Bank Kenya to implement artificial intelligence in documentary trade finance.
The partnership will allow the bank to integrate real-time compliance, counter-fraud, trade-based money laundering and vessel tracking checks with comprehensive audit trails, reporting and analytics.
Huge Potential
"Africa is second largest continent in the world, there's 1.3 billion people and only represent 2.3% of global trade — there's huge potential," said Nigel Hook, CEO at TradeSun. "Africa is flushed with all sorts of natural resources and if they can use a system like TradeSun, not just in one bank, but in all the corporate exporters that are working with those banks, can now use our transparent automation platform to help eradicate corruption and fraud."
TradeSun uses natural language processing to automate the processing of trade documents, saving banks time and money. Typically, these documents are processed manually, resulting in papers stacked on desks as banks verify the goods to be imported are in compliance.
The whole process can take about 45 minutes per trade, however TradeSun can bring the process of checking documents down to five minutes.
Its new solution differs from the previous version in that it is hosted on Amazon Web Services and made available to clients under a software as a service (SaaS) model.
Focused on Trade Finance
Headquartered in Del Mar, the company was founded in 2018 by Hook. He launched the company after a 39-year stint at Data Skill, a technology firm which he founded and operated since 1981, initially providing a contract system for the U.S. Department of Defense.
In 2011, Data Skill started developing an AI solution for multiple industries and running pilots with one of the largest trade finance banks in the world.
Now incorporated officially as TradeSun, the fintech firm is fully focused on trade finance. The company has raised $7.2 million in funding, to date. In the 18 months, the team has grown from 33 to 50 staffers.
Roughly 5,000 banks worldwide process trade documents. The market for processing letters of credit is roughly $50 billion.