Balboa Art Conservation Center Names New Executive Director
Tuesday, October 27, 2020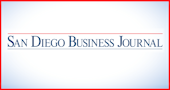 The Balboa Art Conservation Center has named Leticia Gomez Franco as its new executive director. Gomez Franco will replace Janet Ruggles, who retired at the end of 2019 after 37years with BACC. Gomez Franco will start in early December.
Gomez Franco most recently serves as the senior arts and culture funding manager of the City of San Diego Commission for Arts and Culture. At that post, she administered over $11 million in grants for community arts organizations, among other notable achievements. Before joining the City of San Diego, Gomez Franco served as director of programs and lead curator for the New American Museum, an institution dedicated to preserving and presenting the immigrant experience. As a curator, Gomez Franco has developed more than 40 exhibitions at various museums and galleries.
Gomez Franco was awarded two fellowships by the National Association of Latino Arts and Cultures, one for advocacy in 2019 and another for leadership in 2015. In 2020, she was nominated for an Inclusive Leadership in Action award in the "culture shifter" category by RISE San Diego.
Gomez Franco holds a master's degree in curatorial theory from the Liberal Arts and Sciences program of San Diego State University and a bachelor's in English and Chicana/o studies from the University of California, Berkeley.
Travel & Hospitality reporter Mariel Concepcion can be reached at mconcepcion@sdbj.com or 858-634-4625.