TradeSun Expands Into Africa
Tuesday, October 20, 2020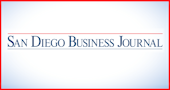 TradeSun, a cloud-based trade finance platform, has partnered with Stanbic Bank Kenya to implement artificial intelligence in documentary trade finance.
The partnership will allow the bank to integrate real-time compliance, counter-fraud, trade-based money laundering and vessel tracking checks with comprehensive audit trails, reporting and analytics.
"Stanbic Bank Kenya is a forward-thinking trade bank, an ideal partner to launch TradeSun in Africa. Our trade finance and technology experts look forward to improving efficiency and speeding up processing times," wrote Nigel Hook, CEO of TradeSun in a press release.
TradeSun combines deep learning and Natural Language Processing (NLP) to synthesize information including complex trade documents, document checking and verification process in letters of credit, bills of lading, corporate pre-check and purchase orders.
The company raised over $7 million in funding, to date. In 2019, the company brought in a new CEO, to manage its growth. Headquartered in Del Mar, the company has 33 employees.