Micronoma Appoints Magda Marquet to Chairman of the Board
Wednesday, October 7, 2020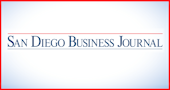 San Diego-based Micronoma, a startup using microbiome analysis for early cancer detection, has appointed Magda Marquet as chairman of the firm's board. 
"I am excited to see our team growing so strong," said Sandrine Miller-Montgomery, CEO of Micronoma. "Magda taking the reins as chairman provides the kind of once-in-a-lifetime opportunity any company would dream of having, thanks to her business acumen and diagnostic domain expertise. But most importantly, she is giving Micronoma her heart and intention to help us create a positive difference in the lives of many patients and their families."
Marquet currently serves as the chairman of the board at Matrysis. Prior to Micronoma, she was the cofounder of Ajinomoto Althea and AltheaDx. Marquet also formerly served as chairman of the board of the University of California, San Diego Moores Cancer Center, where she now sits on the executive committee. She has been an independent board member for Micronoma since 2019.
Micronoma recently launched with $3 million in seed funding that will be used to further advance cancer detection technology with the development of pioneering microbiome research. 
The goal is to provide this new diagnostic tool to clinicians within the next two years.