PROGRAM HAS HELPED OVER 27 COMPANIES IN FIRST YEAR
Incubator Coaches Early-Stage Startups
Tuesday, October 6, 2020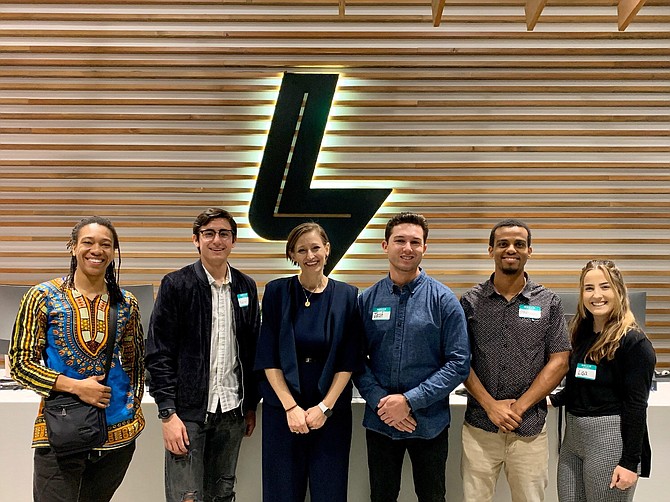 In March, San Diego Miramar College launched the REC Innovation Lab to bring an entrepreneurship curriculum to first-time entrepreneurs in the region.
The new REC Innovation Lab, was created to provide accessible resources to entrepreneurs so they can use technology and innovative approaches to turn ideas into impactful startups. The incubator program was spearheaded by Tanya Hertz the program's executive director.
"We're trying to give people the tools they need to be successful as an entrepreneur," said Hertz. "If anybody has an idea that they need a little bit of help with and they need to learn a little bit more about entrepreneurship, we can help with that process."
Launched During COVID
The program launched its first cohort just as shut-down orders were being issued across California. The organization quickly pivoted its programming to a virtual environment to ensure participants received the tools and services necessary to build out their businesses remotely.
In particular, the incubator focuses on underrepresented founders including veterans, women, African-Americans, Hispanic, and LGBTQ+ who are looking to scale their business.
"I've been in this ecosystem for a long-time, it isn't as inclusive as we make it out to be," said Hertz. "I'm very proud of what we've been able to accomplish, doing this at a community college is really unusual but it makes it so that anyone who has an idea can go and get the help that they need to start their company."
The semester-long incubator has more of a technology focus, said Hertz, adding that the program is geared towards emerging technologies and inventions such as augmented reality and artificial intelligence.
Helping 27 Startups
This year, participants included a sports recruiting company, a virtual reality driving simulation startup, a task delegation app for nurses, among others.
To date, 27 companies are currently incubating in the REC Innovation Lab, including local startups such as TekMate, VirtuRoad, and the Commons XR. The program already has more than 80 mentors offering guidance and support.
In partnership with several local organizations, each startup has the opportunity to receive up to 150 hours of paid support from coders and developers to help them build their minimum viable product (MVP).
The program also offers founders access to free interns to assist them with development.
These additional resources are provided at no extra cost, except the general requirement to enroll is a $49 community college course fee.
For people who don't plan to start their own business, Hertz says the classes will still be beneficial and is open to everyone, not only students.
She pointed out companies are looking for employees with entrepreneurial skills, specifically how to get funds quickly or launch a new product.
Hertz is a former entrepreneur and educator, previously teaching businesses courses at San Diego State. She advised several successful local startups, including CourseKey, an EdTech company which raised $5 million from venture capitalists last year.
Looking forward, Hertz said the big picture goal for the REC Innovation Lab is to help as many entrepreneurs as possible while helping scale their companies.
"We really want to help people, if they have an idea and want to start something that has potential to be scalable, we can show them how to do that," said Hertz. n