Congratulations San Diego Business Journal's 2020 CEO of the Year Awards Winners
Tuesday, October 6, 2020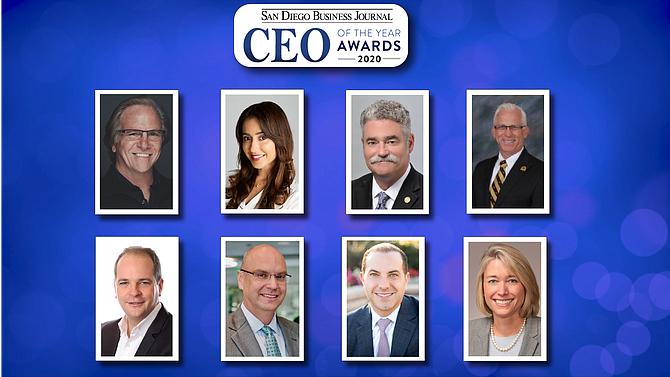 This event recognizes our local industry leaders' great achievements within their companies and in the community. Congratulations to this year's winners:
Lifetime Achievement Award Honoree - Mike Fasulo, President & COO, Sony Electronics of North America
Rising Star - Elizabeth Banker, President & CEO of Shore Solutions, Inc.
Nonprofit - Jim Floros, President & CEO of The Jacobs & Cushman San Diego Food Bank
Business Nonprofit - James Callaghan Jr., President & CEO of Mental Health Systems Inc.
Small Private Company - Ronson Shamoun, CEO of RJS Law
Large Private Company - Jan Tharp, President & CEO of the Bumble Bee Seafood Company
Medium Public Company - Nathan Rogge, President & CEO of Bank of Southern California
Large Public Company - Mick Farrell, CEO of ResMed